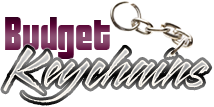 Keychains Create Lasting Impressions On Your Target Audience
Posted by admin
Posted on August 13, 2019
If you are looking for custom gifts that are not easily forgotten about, keychains will make a great choice.  Your brand imprinted on these logo items gets widely recognized and remain portable.  Your brand and message imprinted on keychains go long distances because every time your recipients use it, your brand will get the attention of a fresh set of eyes!
It often takes extra ordinary promotional tactic to grow your brand and stand out in the competition while sticking to the budget. That is what makes custom keychains a perfect choice to bring your message closer to your audience and generate a favorable response from them. Keychains do not remain hidden inside the table; it remains on high visibility areas where it can readily communicate your message and easily grab the attention of everyone around.
Moving billboards
Keychains make traveling mini billboards for your brand because every time your recipients carry it wherever they go your brand will also travel along with it. Offered in a wide range of interesting shapes and colors, keychains will effectively communicate your message to your target audience thereby sealing off a powerful marketing plan.
As tradeshow swag
Keychains make tangible reminders of your brand during business events and tradeshows. As your attendees pass by the other booths, your brand name will be put on a panoramic display. Keychains make a perfect reminder for your customers on who you are and what you do. The best part is that these logo items can be used in businesses of any kind because every genre of audience can relate to this practical item.
Choose your favorite models
Keychains offer a fabulous range of models that match the life style and tastes of people.
Go hands – free
Reach out to your active and outdoorsy clients with carabiner keychains that can be attached to belts, or bag straps to carry keys safely while remaining hands free. Your brand on these popular and trendy keychains will make more customers drift towards their brand.
Shapes matter
Shaped keychains make a great way to highlight your business or product line and to leave the best first impression. For instance, a horse head keychain will make a perfect choice to promote your polo club or stables. You don't even have to say a word about your business because the shape is self explanatory. Likewise these child resistant pill box keychains will make a great choice to promote doctors clinics, health events, geriatric clinics and more. Your recipients will never forget about your business activities if they get custom gifts that complement your business line.
Which of these keychains are you planning to make your promotional swag? Share your info with us at our facebook page.
Share and Enjoy