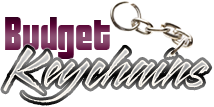 Why Use Promotional Keychains- Fact Check
Posted by admin
Posted on January 28, 2021
Whether you decide to use promotional keychains  as a stand-alone marketing swag  or as part of a complex marketing campaign, the success these will have is almost guaranteed. Apart from ensuring more visibility to brands and services, custom keychains can also improve the outcome of other marketing initiatives.
Studies have proven that including promotional items to other marketing campaigns can increase the effectiveness of those campaigns by 44%. The staying power and number of impressions of popular promo items like keychains is irrefutable. Here are some benefits of custom keychains that you will find interesting
Low cost per impressions
Promotional items like keychains have lower cost per impressions than other traditional media like print or radio ads. Starting at prices of only a few cents promotional keychains  account for a lower expense per impression than other marketing tools. The high utility coupled with easy portability make  it a popular gift choice for all types of promotional events. A well customized keychain will make people feel more favorable towards the advertiser.
Interesting choices
Keychains have come a long way from its nondescript origin of plain and boring key rings. Today, you can choose from a wide range of interesting models like multi functional keychains, laser engraved keychains, tape measure keychains, leather keychains and so much more.
Check out these bottle opener keychains that will not just carry the keys but come handy every time you need to enjoy a cold drink. Choose from a wide range of quirky shapes including bicycle, horse head , baseball and so much more. You can easily hand pick a model that suits your promotional theme.
If you are looking for more such multi functional keychains, flashlight keychains will be another top choice to consider. Offer the dual convenience of a safety light with the keychains to make your recipients feel safe and reassured.  Your message imprinted on these will create a strong positive impression in their minds that will go a long way in reinforcing your brand image.
Looking for something fun? Floating keychains are a rage among beach enthusiasts and pool p[arty fans.  The plus is that even if the keychains fall accidentally into water, the keys of your prospects will be safe as these will stay afloat on the surface of the water. Needless to say, your logo and message imprinted on these will get a lot of attention and appreciation.
Browse our collection to find out the most popular promotional keychains this year, and plan your strategy!