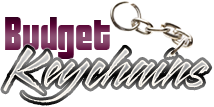 Why Logo Keychains Make Valuable Promotional Investments
Posted by admin
Posted on December 30, 2022
Looking for a fail proof way to make your brand popular? Wish to have a budget friendly promotional strategy that never fails? If  yes, then you have found a perfect solution in custom Keychains.
Available in a wide range of interesting models including both classic and quirky models, keyrings also offer something special for everyone. Make use of the strategic imprint space to highlight your brand and message. You can even come up with a great design that will catch your prospects' attention, to make sure that they wont miss a thing about your brand.
Keychains are Versatile
Irrespective of the preferences of your target audience, keychains will definitely make a great choice as they are universally popular. These are ideal for all types of business events and industries as well as keytags are not specific to any age group or demographics. Unlike other promotional items, custom keyrings also suit a wide spectrum of customers ranging from students up to senior citizens. Plus, you can choose form a wide range of interesting models that will suit the needs of the target audience. For instance, if you are planning to promote a baseball team, consider these baseball stress reliever keychains that will convey your promotional message the best way possible.
Highly functional
The best promotional items are obviously those that provide value to their customers. This is what makes keytags a great marketing tool. After all, who doesn't have at least one or two keys they need to bring around daily?
Budget friendly
Keychains are highly cost effective, which makes it a great choice even for small businesses. Despite their function and practicality, Keychains are available at prices starting a few cents. You can also buy them in bulk to get the best deals. So, you can basically buy a whole years' worth of advertising at ridiculously cheap rates . The best part is that being budget friendly doesn't mean that keychains that are not of superior quality.
Keychains make  conversation starters for your brand
Keychains can create openings for your brand by initiating the attendees with your message in trade shows and business events. By adding your logo and message on keytags, you can keep your message on top of their minds. Even in a busy event, a well-designed keychain is all it takes for you to draw the attention of your audience towards your brand. Thus promotional items like custom keyrings attract more visitors to your booth.
Handing out your custom keyrings will make a smart way to get your attendees stop at your booth and take a closer look at your products. It will  help you in the first few moments of ice breaking phase to get the audience interested to know more about your brand. You can even get riddles, quotes or fun games imprinted on keychains to engage  your audience with your brand.
Keychains are portable
Light weight and compact, Keychains are portable and easy to distribute in person or as mailer items. It is easy for you to hand out keychains on the streets, at a booth, during an event or in fact wherever you wish. They will leave a lasting impact in the minds of the audience than flyers or business cards, which will get discarded faster than you think.  '
Do you wish to know more about custom keychains and its branding potential? Stay tuned to our daily blog posts that bring to you the latest updates