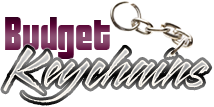 How Custom Keyrings will Reinforce Your Marketing Plan
Posted by admin
Posted on January 3, 2023
Keychains are timeless promotional goods, and are universally popular. However, as keychains are everywhere, marketers may not even consider these ubiquitous items as a potent marketing tool. If you  have never tried using custom keychains as marketing tools, these tips will surely help.
 Businesses should never limit themselves to just one kind of promotional good. If you are exploring promotional giveaways that are popular and budget friendly, keychains will be a perfect choice. An ideal promotional merchandise should provide value and function to your prospects. Keychains win hands down in this department.
Functional
Keychains protect all the keys that  your recipients may need to carry. On top of that, Keychains make a stylish accessory that is worth flaunting. Thus it makes such an essential accessory. It will even double up as a trendy way to complement their life style or hobby. For instance, a soccer fan will surely love to get these soccer shaped keychains. Your target audience will  welcome these giveaways because they are a useful accessory.
Trendy
Not only do Keychains keep keys organized but will also keep up with the latest style trends. You can customize keytags to fit new trends. Your brand and artwork will look perfect on the keychains as a reminder for your customers. You can even choose combo models like bottle opener Keychains or use your brand's colors to leave your signature. The possibilities of how you design these giveaways are endless, which also opens many opportunities to expose and build up your brand.
Matches Different Lifestyles
Keychains are no longer plain and boring. Today, these are available in many different designs and styles to suit the tastes of your recipients. This is the reason why custom Keychains are a great option for promotional marketing.
You can customize keytags to target different types of people from different walks of life. No matter whether you choose a simple and elegant design or something colorful, custom Keychains will offer a perfect imprint space for your creative ideas.
Budget friendly
Not only keychains are stylish, but are  also affordable when you buy in bulk. So, marketers can even order in surplus for all the upcoming events to get the best price advantage. Keychains also change hands often and make collectibles. Thus your message on these accessories will reach a wider audience in no time that too without any effort from your end.
Practical
Keychains are incredibly useful as customers can keep their important keys safely. More the practical value of keytags  better will be the brand exposure. Thus logo Keychains increases your brand's identity and build a strong element of  loyalty among your prospects.
Easy to use
Another benefit of having Keychains as marketing swag is that your customers will start using it the moment they get it. So your brand promotions starts right from that moment. Keychains will even instill a sense of trust in the minds of your customers as it will make things easier for them.
Have a better idea to use custom Keychains in your branding? Share with us to join an interesting conversation.