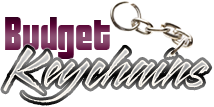 Little Known Benefits of Custom Keychains in Promoting Your Brand
Posted by admin
Posted on December 29, 2022
Marketers that wish to promote brand awareness and make  valuable leads will find popular handouts like custom keychains a perfect choice . By putting your brand on keychains, you can ensure that more customers would recognize your brand when they see it. If you are yet to use logo keychains as marketing swag, you could be missing out a great deal.
Wonder what makes keychains excellent branding tools? Here are some little known benefits of custom keychains that you might not be aware of. 
Keychains  Are Time-Tested Promotional Items
Brands have been using custom keytags for ages now. They are highly practical and one of the most popular items among promotional merchandise. Incredibly popular among every genre of businesses, custom Keychains will go a long way in marketing your brand. So, it's fairly safe to say that promotional keyrings are here to stay for a long time.
Even in today's digital world of keyless security, old fashioned keychains continue to be the choice for most people to keep their keys well organized. Though keychains are basically functional, they have evolved to be fashion accessories and interesting collectibles these days. Combo models like bottle opener keychains or tapemeasure Keychains will offer dual utility for the users coupled with dual brand visibility.
Always on trend
Keychians will never go out of fashion. Thus, marketers can even choose to buy these logo items in bulk for their upcoming events. Thus you'll always have the best promotional items to distribute all round the year . There cant really be a wrong time to hand out custom Keychains because everyone will love to get an extra keychains for free- anytime, anywhere.
Easy to customize
Keychains have a high visibility imprint space for you to add your logo and message. Think of something interesting like an artwork or tagline on these logo Keychains  that will make it an interesting talking topic among your audience. People in general love to show off  a trendy and  branded keychain. So, if you choose a model that reflects the life style of your audience, they will have another solid reason to use your keytags more often. Sop your brand on it will get ample exposure.
Keychains are Portable
Ideal promotional items are those that  your customers can freely carry around. Keychains score a few brownie points extra  for being portable and sleek. These will be more popular than promotional items that are too heavy to carry around. These pocket size giveaways also wont weigh down the users. Plus these giveaways are not something that your recipients will ever forget to carry  because these keytags carry the most important keys of their homes and office. So, your brand will get consistent exposure and nonstop brand exposure.
Keychains  are long lasting
Conventional advertisements may have a lifespan that could be as short as a  few seconds or something bigger like a few months or  a whole year as in the case of billboards .  However promotional handouts like Keychains are items that are seldom discarded. Once your recipients attach their keys, these logo items will always remain safely with them.
Easy to distribute
Custom Keychains are light weight and easy to distribute. You can choose to hand these out in person during business events or mail out during holidays or milestone events. The ease of distribution of keychains will make it highly effective in getting your message far and wide.
Interested in making custom Keychains as your swag? Explore our collection to choose an appropriate model that will meet your needs.