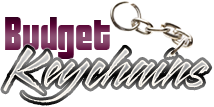 Why Keychains Make Great Milestone Gifts
Posted by admin
Posted on January 11, 2022
Finding the perfect promotional gift for their corporate anniversary is something that most businesses will find challenging.
Milestone events are a track record of their excellence and hence deserve a great celebration. It is indeed a big event for any business to draw easy attention from the public and media.
If you are hitting your corporate anniversary any time soon, check out these spectacular promotional keychains that will make your celebration memorable!
Why celebrate milestone events
Celebrating a corporate anniversary has always been a tradition for businesses. It is a great way to show that the company continues to grow and develop as the years pass by. It is also an ideal time to express your gratitude towards your staff and business partners. Offering your own promotional gift is an effective way to express that. In addition, these marketing gifts have incredible commercial and advertising effect as well.
Custom keychains  for Corporate Anniversary
Though there are a lot of promotional gifts available, keychains hold a special place on the list . Available in different shapes and colors, keychains display the company's logo, name and  slogan with style that too without being intrusive. Thus people who receive these gifts will be reminded of the wonderful experience they had at the event.
Keychains make simple yet practical gifts that your employees and  business partners will be excited to receive. You don't have to offer something massive on your milestone because what matters the most is the functionality of the gifts that you choose, coupled with the thought that goes with it.
 Here are some interesting models in custom keychains that can be considered
Metal Keychains
Metal keychains make elegant promotional gifts that everyone will certainly love. It is ideal for offices and even at home, and will impress your employees and clients alike. You can customize these premium quality keychains with your milestone message and artwork to make it truly unique. Choose from various models and finishes to round off your gifting experience.
Leather Keychains
A promotional gift that is made from sturdy and high-quality materials, leather keychains are hard to resist. Emboss your message on these premium keychains to make it a long lasting souvenir of the event.
Bottle opener keychains
Without a doubt, this  combo keychain  is a great example of out-of-the-box promotional gifts. It  is designed to functional as a bottle opener and a keychain alike. Choose from various shapes and material choices to complement your theme.
Which of these keychains are you making your milestone gift?