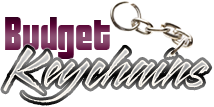 How Bottle Opener Keychains Open Branding Opportunities
Posted by admin
Posted on September 6, 2022
Looking for a corporate gift idea that will never fail? A promotional swag that enjoys the goodwill of every genre of audience? No matter what your promotional event is, custom bottle opener Keychains will make great options.
As milestone  merchandise
Custom keychains will also win hands down as  merchandise and milestone events. Handing out giveaways on special events will add value to the gift for your audience; while making a great brand reminder. It will boost the brand loyalty of your customers and your reputation alike.
Give out at trade shows
Every business tries to catch the attention of everyone in trade shows. These light weight and compact branded Keychains will help build you a positive reputation.
Budget friendly
The low cost advantage of custom Keychains will make it a perfect fit during mass events like trade shows and business events. Ordering in bulk will help marketers to procure keychains at very low rates, which makes it great gift ideas for even startup companies and budget promotions. 
High visibility merchandise
Keychains are not seasonal as other promotional items and can be handed out all round the year. It will never look out of place in any event; or fail to impress your audience no matter which genre they belong to. So, even if you have a diverse audience group, custom bottle opener Keychains will make a gift idea that will never fail. Custom Keychains make a great addition to intensify your promotions; and to get your prospects talk about your brand and drive brand awareness.
Why Choose custom bottle opener Keychains
Keychains also have a lot of room for customization – make use of the high visibility imprint space on the Keychains to let your creativity be at play. Whether it is your logo, or tagline, you can choose whatever you wish to .Make it attention grabbing and striking to make your keytags look unique.
It is easy to locate
Typically people tend to  misplace bottle openers. However as these bottle openers offer the dual utility of an opener along with keychain, your recipients are likely to keep it at easy access always . Thus, these logo items will boost the spirits of everyone in gatherings where wine is present. It will not just save effort and time for your prospects in searching for the missing openers but will also spark conversation about the brand.
Ecofriendly
Bottle opener Keychains are also designed to last long and look great; and hence they make a great ecofriendly handout that your prospects will surely love.  By highlighting the sustainable feature of your promotions, businesses can even enhance their  goodwill  and highlight their social commitment.
Something special for everyone
Besides, bottle opener keychains offer limitless choices. If you are  planning to make it a corporate gift, you can choose classic models that will appease your target audience. Fun  models like skateboard shaped bottle opener Keychains will indeed make a great  gift choice for winter game days whereas wine cup shaped keychains will surely keep the partying crowd on their toes.
So, how do you plan to incorporate bottle opener keychains into your branding? Share your ideas with us. Feel free to visit our website to learn more about the products we offer and turn your ideas into reality!