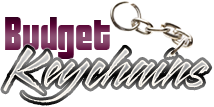 Why You Need Logo Keychains for Branding
Posted by admin
Posted on January 24, 2022
Keychains are indeed something everyone needs in their  daily lives, to keep their important keys safe and well sorted. It is this incredible popularity of keychains that has made it a great promotional item.
Better than the best
Keychains are available in a wide range of interesting models and are also easy to set off. Add your logo, message or artwork to make it especially unique and eye-catching.
Complements your brand Personality
Custom keychains will complement your brand identity and  will  make a great corporate gift that your employees will surely love. Your message will make a great talking topic in the social circles of your recipients thanks to its impressive design and limitless options. You can easily match the keychains with the life style of the audience for a better impact. For instance, if you have a baseball loving audience to cater to, custom baseball shaped keychains will make a great choice.
Capture easy Attention
Your brand name or logo on these vividly colored keychains can easily catch people's eyes and urge them to visit your stores. Make use of the high visibility , strategic imprint space to position your brand and message in a prominent way without being overwhelming. An interesting keychain will easily make a great talking topic among people around.
Boost Brand Awareness
High visibility handouts like keychains will get your brand noticed by a wider audience. Keychains always stay in plain sight of the users and will not remain hidden in shelves or drawers . Thus , with custom Keychains you can start boosting brand awareness with no sweat!
Custom keychains offer a lot of promotional advantages in terms of visibility and brand awareness. Incorporating them into your marketing campaigns can indeed make a huge difference in your brand visibility. It is a subtle way to promote your company and prop up your brand's name to your prospects.
Best ways to use custom keychains in your promotional plan
As corporate gifts
Elegant and useful, keychains tick all the boxes of a perfect corporate gift to impress your clients and employees.  Get your message right into the hands of your prospects with custom keychains while making their lives easier. Win-win!
 As promotional giveaways
Gain new customers and retain existing ones with these promotional keychains during store promotions and milestone events . You can easily personalize these giveaways with your message and artwork, which will make your recipients feel special. Moreover, it will help them to always remember your brand.
Interested to make keychains your swag? Browse our complete line of custom keychains to choose the most appropriate models.