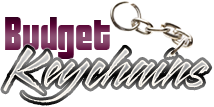 Why Custom Keychains are Showstoppers
Posted by admin
Posted on January 21, 2022
Is your brand looking for a proven  promotional product that can pull customers towards your brand? Look no further than custom Keychains and see  what makes it a showstopper in the market!
What's Trending?
Evidently, a wide range of custom keychains are now available in today's market.  Gone are the days when keychains used to be plain and boring. These days, it come in different sizes and shapes. There are even combo and multi-functional keychains that are much more than a standard keytag. We love how it combines traditional design with contemporary features .
Made from top-quality materials, Keychains ensure  durability and guaranteed long term utility. Designed to withstand the rough and tumble of every day life , custom keychains will never let your recipients down.
What Makes This Product A Showstopper?
Keychains make wonderful  giveaways for all types of promotional events ranging from awareness events to trade shows and milestone events. Not only can it highlight your message, but it can also provide the users a functional item that they can use every day.
Excites every genre of users
Needless to say, keychains are a great addition to every home or office as it will help the users keep their keys safe and well organized on the go. Choose from a wide range of interesting models at every price rates to make it cater to the needs of the audience.
As souvenir items
Keychains are popular souvenirs for most people. Choose interesting models like tape measure keychains or flashlight keychains , which are much more than an ordinary key tag. It will surely inspire your audience to add it to their souvenir collection. Thus, you're not just promoting your brand  to only your recipients but to a wider  group of keychain collectors all over the world.
Thus keychains make excellent novelty gifts that can pique the interest of everyone  with its unique design and convenience. It can be a great giveaway item for every industry especially real estate, travel  and auto companies.
They are conversation starters
Innovative models like bottle opener keychains allow people to enjoy their favorite beverage while having insightful conversations. It can also support advocacies and campaigns in your own marketing strategies.  Though keychains are simple and ubiquitous items these are  actually a powerful marketing tool that creates significance. Adding your brand and message on them can create a lot more difference.
Creating a remarkable promotional product is certainly one of the goals of any brand. Custom Keychains will indeed make a budget friendly yet classic gift. With its functional features and interesting designs, it is truly a showstopper that will leave your employees, clients, and customers awe struck .
Interested in getting promotional Keychains for your next marketing campaign? Feel free to contact our team let us help you with your promotional needs!