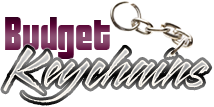 Winning with Lottery Scratcher Keychains
Posted by admin
Posted on January 25, 2022
Simple yet effective, lottery scratcher keychain will engage the audience by getting your message into their  hands.
Offered in various solid colors, these keychains that double up as lottery scratchers ensures dual utility. Thus your brand on it will  also enjoy dual visibility at one time investment. These logo keychains are a lot more than ordinary keytags and will pique interest in your brand  among the audience.
Reports show that consumers prefer and retain functional giveaways more than novelty gifts. This  is another reason that makes  these lottery scratcher keychains a fabulous choice. It features a bead chain to hold your keys. Easy to carry in pockets or over belt loops, these keychains come in handy every time your recipients need to scratch off  tickets or gift  coupons .  The plastic blade scrapes off the layer of covering  to let the users see if they've won. Moreover, it will relieve them of the hassle of scratching the cards with their nails or pens, which could damage it.
Budget friendly
So, if you are looking for a low cost handout that will generate a lot of interest in the minds of the audience, this keychain is a great choice. It is especially ideal for convention booths, trade shows or even gas stations that hand out gift coupons or other scratching cards for boosting sales.
Dual utility
Your customers will indeed be pleased to get 2-in-1 function of a lottery scratcher and a keychain. It is definitely useful to carrying keys and to ensure a pleasant ticket scrapping experience.  This multi-functional keychain that offers more for the users will get high appreciation from your recipients.
Convenient
Handy and portable, keychains travel easily with your recipients wherever they go; thereby enhancing your brand visibility in the process.
Easy to customize
From imprinting your design or brand messages to choosing your own color, you can personalize keychains in countless ways; shout out your brand name and be a brand reminder to the recipients.
Budget friendly
Custom lottery scratcher keychains are budget-friendly, which makes it a perfect choice for even marketers with a modest promotional budget. So, if you wish to augment your marketing campaigns without breaking your budget, look no further than custom keychains.
 Fun giveaways
While ordinary keychains may  be plain, these lottery scratcher keychains will definitely add a fun twist to even a low key promotion. Thus, you can engage your audience with your message at low investment with these interesting keychains.  It is amazing that these understated promo giveaways can help you leave a lasting impression and stand out in the competition.
Interested to make these Keychains your merchandise? Get in touch with our team right away.