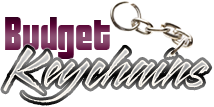 Why Custom Keychains Are Still The Best Giveaways
Posted by admin
Posted on June 6, 2023
Gift-giving has always been a regular practice for businesses to enhance their brand popularity and goodwill. Even in today's robotic age of online marketing, the importance of business gifts has not reduced a wee bit. Popular handouts like custom keychains are a great options to make your employees and clients feel special and well appreciated while promoting your brand on a budget.
Custom  Keychains  come in a variety of different kinds that can be customized depending on the preferences of your audience. Add your logo, message or artwork on these every day items to make it portable billboards that will never stop working for your brand.
Why custom Keychains are one of the best gifts?
Keychains can be customized using any graphic design. These are high utility giveaways that nobody can resist. Plus, keychains remain out and about at all times and will keep your message in plain view of not just your recipients but anyone who sees it as well.
 Keychains will enhance the gift-giving process since they can be fully customized. You can conceptualize an idea, plan a design, and execute them.
It comes in different varieties
Keychains are available in a slew of interesting models . Apart from classic models like metal Keychains , there are multi-functional models like bottle opener keychains or flashlight keychains that bring together multiple functions in one. So, you can choose an appropriate model that will match your needs and the preferences of your recipients.
Easy to customize
Custom Keychains can be customized to display important company information including the company name, product, and services, allowing clients to know who you are and what you do. Keep it concise and memorable. Include your contact information to make sure that you do not miss out on sales opportunities. Do not cramp a lot of information in the tiny available space, which will make the message difficult to read.
Full-color graphics work the best
Most potential clients have limited time to read all the details. So, make the best use of the space to make your ad  catchy and get across your message more effectively. Remember, it's not all about the appearance of keychains it is also about what you tell your clients. So include a call to action for your target audience. Use contrasting colors to make the artwork look appealing and make your text more readable.
Why Keychains
Keychains are something everyone needs in their daily lives For instance, they can use them on cars, kitchen doors, fridge doors and many other strategic locations. So your message will get a wide angle display in various settings.
Versatile
Keychains are versatile and are popular among all age groups and demographics. So, marketers can use them in various promotional events without ever looking out of place. What's more, they  have a long retention and are less likely to get misplaced. This means that keychians  remind your customers about your brand for a long time.
Budget friendly
Keychains suit all businesses including small businesses or startups, thanks to their cost-effectiveness. They are affordable but will still generate a high return on investment. Moreover they are easy to distribute and can be handed out in person or through mailers. They help reach a wide variety of clients due to their on-to-go nature.
Final thoughts
Keychains are a cost-effective way to market your brand if used strategically. So, design it in a way that it complements your branding to engage the audience with your message and make your brand part of their life style.