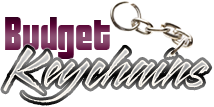 Custom Keychains Make Popular Career Fair Giveaways
Posted by admin
Posted on June 5, 2023
Job fairs set an incredible platform where both job seekers and employers can meet face to face. While it unveils new career opportunities for the aspirants it will  open up a human resource pool for the employers. Win-win. Job fairs also double up as promotional events for companies to make their name popular and leave a lasting impression on potential new hires.
One of the best ways to do this is with job fair swag like custom keychains. These everyday items ensure your business get ample attention and remains top of mind  both during the fair and after.
Why keychains
You can't go wrong with logo keychains because they are low-cost, must-have items that will appeal to every genre of users. Useful for kids and kids at heart , keychains will  keep your message in plain view of not just your attendees but the wide world outside. So, anyone who sees it will be curious to know  more about your brand and your business gets ample word of mouth publicity.
Benefits of  custom keychains as Job Fair Swag
Keeps your Brand Top of Mind
When attendees go home, they'll have your custom keytags to remind them of your business. It will inspire them to submit an application or reach out for an interview.
Increased Brand Visibility
Custom giveaways like keychains will remind them of your business even beyond the career spectrum. Next time when they're in the market for products or services, they will surely have a preference towards your brand.
Build Connections
Job fairs are crowded and can be overwhelming! Attendees may have only  a little time to stop by every booth. When you hand out useful giveaways like keytags they remember you at the end of the way. It will thus build long-lasting connection with the individual and enhance their job seeking experience.
Cost-effective
Keychains are budget friendly and well cut for mass events like career fairs . It will get your message across to the audience without leaving a hole in your pocket. The attendees will surely appreciate these high utility items that they will retain for a long time. After all, everyone needs keychains to keep their keys safe and at easy access.
Highly useful
Keychains are indispensable items that not many people can do away with. people use it many times a day and your brand will become an integral part of their daily routine. What makes custom keychains a great career fair giveaway is the fact that they are low-cost, easy to brand, and simple enough to appeal to a larger audience. Keychains keep the important keys of the attendees safe and will show that you care for their safety.
Easy to customize
Keychains are available in various popular colors and  takes credit to a great imprint space on the front. Anything that you print on keychains will never be missed.
High visibility
Get your brand noticed  many times a day with custom keychains. Perfect for  students, professionals, outdoorsy crowd and more, keytags will get your brand noticed in the office, on a university campus or anywhere else they may venture. Thus your brand will get a wider audience than you think
Wish to make custom keychains your career fair giveaways? Browse our complete line to choose an appropriate model that will be the key to an incredible branding for  your business.