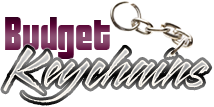 What Makes Logo Keychains Great for Small Business Marketing
Posted by admin
Posted on June 8, 2023
Are you a small business owner or marketer wishing to take your advertising game to the next level? Custom keychains will make a budget friendly promotional handout to consider.
Your brand  and message imprinted on keychains will even draw more attention than billboards and brochures. Keychains offer your business the added advantage of mobility; and will make your brand visible among a wider audience.
Here are some other reasons why keychains are the perfect tool for small business marketing.
Versatile and highly functional
Versatile and highly functional, custom keychains also make long lasting reminders of your brand. Available in various shapes and price rates keychains also offer ample customization options; that are sure to put your business at the forefront of viewers' minds.
Moreover, keychains are something everyone needs to keep their multiple sets of keys safe and at easy access. Most people even rely on their brightly colored keychains in various shapes to make out their different keys which may all look alike!  Beyond that, keytags are one of the most effective and flexible means for transforming your prospects into your brand advocates.
Keychains will Keep Your Costs Down
Keychains will ensure that your costs remain low while still maintaining an effective advertising campaign.  They are a cost-effective advertising solution that will cost you only a fraction of the cost of other conventional advertisements like television commercials or advertising billboards. This will allow marketers to get more value for their promotional dollars while maintaining a meaningful approach to engage prospective clients.
Easy to customize
Custom keychains offer ample scope for marketers to experiment with their creative ideas. Apart from their logo and contact information,  marketers can place their message and artwork on these full color keychains. Anything imprinted on keytags will never escape the attention of your audience because keychains remain in plain view of the audience.
Keychains Ensure  Effective Advertising
Further, studies show that a sizable percentage of people remember marketing messages they have seen printed on custom giveaways  that they use regularly. So, by handing out high utility handouts like keychains , marketers can make valuable impressions at one time cost.
Versatile
No matter what type of business you are promoting —be it a plumbing service, realtor agency or coffee shop—keychains are the perfect way to increase your visibility. Just think  of the countless times your recipients will see your message every time they access their keys to open their car doors, office cabinets or more.
The consistent exposure will even make it easy for them to remember a few of your messages and logos.  Thus keychains will ensure your small business with incredible  strategic marketing advantage.
Keychains Evoke An Immediate Response
The primary objective of any business campaign is to capture new leads while satisfying your existing customer base.  Custom keychains grab easy attention of other people every time your recipients use it and will even evoke immediate response in them.
Portable
Custom keychains will also remain with your audience wherever they go to make consistent impressions on the go. Even when customers move out of state, change cities, or even leave the country, your logo on keychains will continue to remind them about your business.
Interested in making logo keychains your swag? Browse our collection to choose a model that will never fail!