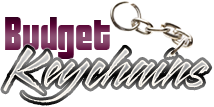 Bottle Opener Keychains-Make Brands Pop
Posted by admin
Posted on January 20, 2022
Bottle opener Keychains make an awesome custom branded novelty merchandise. It will pique easy interest of the customers and make your brand stand out.
Small but  popular, you can leverage this promotional item in different promotions. Offered in a wide range of models and colors including bottle opener keychains, these giveaways are ideal for placing your brand's name or logo. Here are some interesting ways to use these accessories as your marketing tools.
For Supporting Environmental Campaigns
Reusable and durable, bottle opener keychains indeed make great handouts for ecofriendly promotions. Nonprofits and nature clubs can also use it as fund raising items during Earth Day promotions or similar events. You can even use it to spread awareness on the cause with no sweat.
As Employee handouts
Surprise your employees with these useful  bottle opener keychains that they can use in their everyday lives. Light weight and compact, these will make perfect mailer items as well. Enhance the virtual happy hour experience of your team with this fun yet functional custom keychains they will surely appreciate.
Gifts with purchase
Bottle opener keychains make a superb on-pack promotion idea for bars, restaurants  and super markets. It will stimulate customers' attention easily with its quirky design and also add more value to the giveaways.  Available in a wide range of vibrant colors and interesting shapes, bottle opener keychains will go well with any promotional theme as well. Every time they  access keys or pop the top of bottles, your brand will get a grand display in front of everyone around. These dual utility giveaways will indeed ensure double brand visibility and better brand engagement. 
In-Store Retail Display
Retail shop owners can use  these logo keychains as -store displays by putting them on the counter top so customers would easily spot them. Every time they take it, they will have your contact details on their hand, that may even drive impulse purchases. There's so much more to this handy promotional product  than we can imagine!
Small yet mighty, branded bottle opener Keychains will never fail to work for  your brand for sure. Customizing it with your company's name or logo will obviously create a lot of difference in your marketing campaign. Done right, bottle opener Keychains can help you get more business with its surprising features and marketing benefits .
Wish to make these bottle opener Keychains your swag in your upcoming marketing campaigns and promotional events? If so, feel free to contact our team to get started on a sure footing!