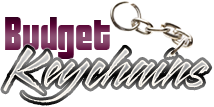 Keychains- Simple Promotional Items That Work
Posted by admin
Posted on November 1, 2022
Keychains may be simple marketing giveaways; however the fact remains that they seldom fail as marketing tools thanks to its high utility and visibility. Everyone needs keychains at home, office or on the go. So, by putting your logo on these everyday items, marketers can easily reach out to every genre of audience. Custom keychains will keep your logo within your clients' reach and are available in a wide range of models right from budget friendly models to deluxe styles and everything in between!
Why Use Promotional Keychains?
One of the most popular advertising tools on the market, custom Keychains are here to stay forever. These nondescript items might not ring a bell in the minds of marketers but will make potent tools for marketing a business or brand because they are useful to everyone and can be given out easily. Customize these keychians with your brand and message for company events and milestone events to enjoy effective advertising with ease.
Budget friendly
If a modest budget seems to be the end of the road for you, invest in custom keychains. Available at prices starting at a few cents, Keychains are easy to design and affordable to order. If you thought there cant be a marketing tool that is both economical and effective, you are in for a sure surprise.
Popular
Nearly everyone keeps a set of keys with them at all times even in today's digital age. Keys of mailboxes to houses to cars, most people have many keys to manage. Promotional keychains will offer something your recipients will find useful while also spreading your brand and message. You can also choose combo models with add-on features like tapemeasure Keychains or bottle opener Keychains among others.
Practical
Besides, custom keychains are practical giveaways that are used every day by nearly everybody; and this incredible practical value is what makes custom Keychains an effective marketing tool for businesses. Ideal for all types of industries, they are a fun and functional approach to market yourself or commemorate an event. By customizing these everyday items with your logo, call to action message and artwork , you can easily connect with your prospects and community members alike.
Highly visible
Put your brand in your customers' hands with custom keychains. Upload your artwork to create quality keychains that can be printed in full color. Lightweight, durable, and easy to carry around, logo keychains are even perfect for your team or event.
Choose from a range of options
Choose from a wide selection of custom Keychains to create the perfect branded gift Add the text you want in the choicest colors, include company artwork and highlight your unique brand image. This will also ensure that people see your brand around town every day. So, if you wish to keep your message on top of their minds, there cant be a better choice than custom Keychains.
Versatile
Moreover, keychains never look out of place during any promotional setting. No matter whether you wish to use it as awareness giveaways, fund raising items or promotional swag, custom Keychains will easily meet your promotional goals. You can also choose from a wide range of shaped and find the one that best fits your marketing campaign. For instance to promote your construction projects, choose hard hat and safety cone key chains that make easily recognizable icons of your industry.
Need more tips and ideas to use custom Keychains? Reach out to our team right away.