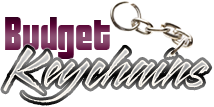 Why Choose Custom Branded Keyrings In Your Brand Promotions?
Posted by admin
Posted on October 9, 2018
Keychains imprinted with your brand and message will make a popular and handy gift that everyone will find useful. The best custom gifts are those that everyone will find valuable in their daily lives. Let's be frank about it! Nobody can do away with keys to keep their possessions and homes safe and secure. Attractively colored keychains will make an easy way to keep tab of the multiple sets of keychains that people need to manage every day.
Available in a range of interesting shapes and pleasing colors, custom keychains offer something special for everyone. Be it novelty shapes, classic shapes or anything in between, keychains will suit the tastes of everyone.
Powerful Branding Potential For Your Brand
Everybody uses keys, which means your brand and message on these will get a lot of attention and exposure. Well retained and always popular, keychains will make a value added gift for your recipients and a sure fire promotional item for marketers, which makes it a win- win situation. Be it in shopping malls, business expos, restaurants or bars, people can be spotted carrying bunches of keychains that they use every day. A quirky and attractively customized keychain will help to raise your brand awareness among the target audience on a budget.
People love functional gifts
Everyone likes functional gifts that offer practical convenience more than novelty items. The more functional a marketing gift is, the more popular it will be among the audience. Keychains are something everyone needs in their daily lives. Combo models that include multiple features like flashlights or multitools will make them even more useful. Every time recipients carry these around your brand and message on these will grab a lot of eyeballs. The best part is that keychains will make consistent impressions the moment they are handed out without any repeat investment or effort. Light weight and handy gifts like keychains are more likely to be carried around by the audience, which further enhances the portability and popularity of your gifts.
Made to last long and look good
Keychains are made to last a life time literally and most people may not even think of replacing these logo keychains once they get accustomed to it simply because keychains make an easy way to identity keys that look alike. A uniquely branded keychains that complement your brand identity will make a great gift for the audience to get acquainted with your brand and to simplify their task of carrying around their keys.
Keychains are available in various models including metal keychains, leather keychains, novelty keychains, bottle opener keychains and a lot more. Your brand will look great months or even years after being presented to your clients on these attractive keychains. The best part is that keychains make a great collectible for most people, which they will love to flaunt and collect.
Which custom keychains have been your favorite promotional items? Share your thoughts with us at our facebook page to have an interesting banter session!
Share and Enjoy