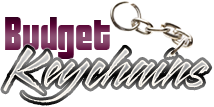 Custom Keychains – Promotional Items That Are Better Than The Best
Posted by admin
Posted on October 8, 2018
Keychains have been around for eons of years and will continue to be part of our daily lives as long as we have to manage multiple sets of keys even in this robotic age of biometric safety solutions and keyless security systems. Custom keychains continue to make one of the most popular custom gifts in any marketing promotions.
Here are some reasons behind the unbeatable success of keychains as branding tools
 Easy to customize
Keychains can be imprinted with your brand and message to turn it into a walking, talking billboard that everyone will take note of! Make your brand become something your customers will remember all year round through interesting slogans, artwork or tagline.
Cheap yet best
Budget marketers looking for a quality gift will find custom keychains a great choice. We have the best rates in the industry and the best part is that it can get even cheaper for bulk orders!
Portable Gifts
By handing out custom keychains, your recipients will want to always take your brand with them, wherever they go.
Practical items
Custom keychains are practical items that are used every day. Turn them into smart branding tools that your customers will be happy to see every day when they use their keychains at home, office, or while driving.
Budget friendly
Custom keychains will cost you very little, which means that you can make these logo items part of your mass promotions like mailer campaigns and tradeshows. Drive up the portability and publicity of your brand without spending a fortune by using custom keychains as your promotional items. Ideal for any promotion, custom keychains will please every genre of audience irrespective of age or gender differences!
Limitless choices
Personalized keychains are available in a range of classic and quirky shapes and countless colors that will enable you to find an item that matches your theme. Customize these keychains with your brand, icons, mascot or message to make it a personal gift that everyone will love. Why settle for generic gifts when you can have the luxury of handing out a unique and personalized gift that will showcase your brand identity?
Versatile
Keychains make high utility and versatile gifts that will suit every event like tradeshows, store promotions or fund raising events among others. While metal or leather keychains will make elegant corporate gifts or referral gifts, custom keychains models like bottle opener keychains will make a perfect handout for promoting parties, sports events, bars and more.  If you are looking for a great fund raising items for booster clubs and schools sports themed keychains will be a perfect pick.
If you are not sure how to go about it, give us a call and we can help you choose the best model. Happy shopping!
Share and Enjoy