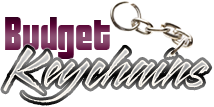 Bottle Opener keychains for Beer Promos
Posted by admin
Posted on February 18, 2022
Looking for a perfect handout to promote your beer brand or brewery? Can there be a better choice than custom bottle opener keychains.
Available in so many different forms and sizes, these custom keychains will make your brand stand out in the highly competitive beer industry. Bottle opener keychains  make simple handouts that will still add value to your customers' purchases. Sleek and colorful , it can be used to pop open the top of different types of bottles as well.
What makes this promotional bottle opener keychains stand out from the rest?
Probably what makes bottle opener keychains a proven marketing tool is its  strategic logo placement. Thus the customers will be reminded of your brand and associate beer with your brand. This subtle yet strong emotional connection is what ensures maximum brand recognition and visibility for your brand.
Available in an assortment of colors, bottle opener keychains  call for easy attention. Match it with your corporate colors to ensure the best impact! Another big plus while using custom bottle openers as your swag is the incredible imprint options that they ensure. Whether it is laser engraving, embossing or silkscreen printing among others, you can choose from a wide range of customization options.
How Bottle opener keychains work in your favor?
Attract Customers attention
Bottle opener keychains are available in a wide range of innovative designs and colors. The distinctive appeal is what allure clients and make heads turn. Everyone would like to make these interesting handouts part of their drinkware collection or home bar. So, just think of the impressions your brand will get during parties and picnics.
Drive up  Brand Awareness
Nobody can ignore the uniqueness of promotional bottle opener keychains . Choose bottle openers in interesting shapes that will help increase your sales. Since the products are very customizable, businesses may use them to advertise their brand and to highlight your products and services. Though it is most appropriate for bar and drink promotion, these accessories are also well suited to promote all business verticals literally thanks to its high utility.
Increase Brand Value
Uniquely shaped custom bottle opener keychains  will stand out in the competition. Make it even more special by adding bar jokes, taglines or an interesting artwork .  Your recipients will indeed find it different from any ordinary bottle opener.  Thus, they would relate these unique promo items with your exceptional services and products.
Long lasting
Bottle opener keychains  have a long shelf life and are durable. Thus your brand imprinted on it will make consistent impressions at one time investment. Investing in these well retained handouts is a smart way to keep your brand on top of the minds of anyone who sees it.
 Need more tips on bottle opener keychains. Reach out to our team for inspiration.