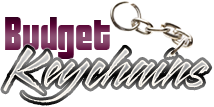 Top 6 Popular Keychains and The Best Ways To Use It
Posted by admin
Posted on July 8, 2020
Wish to get a custom keychain for business promotions? Not sure what to get from the countless models around? Don't fret! We have handpicked some of the most popular keychains and the best ways to use these.
Plastic Keychains
Probably the most versatile of all models, plastic keychains will make a high visibility billboard for your brand. Offered in a range of attractive colors and shapes, these keychains can be customized easily  as fun handouts for everyone. Use them as promotional items at events, gatherings, or keep one handy!
Bottle opener keychains
Bottle opener keychains are one of the coolest accessories nowadays! Get one customized by getting your logo imprinted on it to make it a rolling billboard for your business.  Every time your recipients use it as a keychain or a bottle opener your brand and message will reach a wider audience. Imagine your recipients hitting a party with your utility keychain—they will  be remembered as someone who got the party going!
Carabiner keychains
Highly useful in any situation, especially when you're headed on outdoor trips or activities like camping and trekking carabiner keychains will let your recipients enjoy hands- free convenience while carrying keys. Get it customized for your clients or squad to match!
 4.Utility Keychains
Multi tool keychains are available in various models. These are great because these can be used at any event, tradeshows or even parties! Get your utility keychains customized, use them as promotional items or use it as a handy tool, no matter what you wish to do, your brand will always be by your side. It will make a thoughtful giveaway for everyone especially DIY enthusiasts to make minor repairs and fixes.
5.Flashlight keychains
How about having a source of light every time someone carries their keychains? Cool isn't it? Flashlight keychains are high utility items that will draw your audience closer to your brand and keep them safe and reassured even in the dark. Offered in various models and colors, these logo items will make a great talking topic as well.
Luggage Tags
A useful addition to the travel accessories, these brightly colored luggage tags will help people identify their baggage at the crowded airports.
Businesses like travel companies will find these logo items a budget friendly method to get their message go that distance. Your recipients can even be handed out a matching set to use for all their travel bags, gym bags and purse!
Share and Enjoy