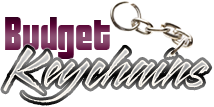 Which Custom Keychain May Work For Your Business?
Posted by admin
Posted on October 10, 2014
As you might be already aware that custom keychains can be availed in different shapes, sizes, colors and budget sizes and they can work perfect for all types of business. However, if you are specific about finding a typical keychain for your business, then you should consider the target audience and their needs. Here we have made a moderate attempt to understand the needs of the target audience and type of the keychains that you can gift them.
Party Animals – Perhaps you are a restaurateur, caterer, party supply agency, club, dance bar, or live music venue targeting party animals. You need to understand their requirements. It is for sure that most of them would love to appease their taste buds in between enjoyment. You can easily tap such people by handing them interactive bottle opener keychains. If you wish to help them to grace any event in style, then it is better to stick to something such as coiled keychains.
Outdoorsy People – You may be concentrating on adventure tourism, travel or any other safety event and wish to attract people with such interests. What you would do? Go grab some multi tool keychains equipped with typical features or try investing in flashlight keychains or whistle keychains, which can lead your outdoorsy clients through areas of darkness and give them enough opportunities to think highly about your brand. If you are a travel agency trying to acknowledge new or existing customers in befitting way, then it is better to settle for something a unique as compasses keychains & laser pointer keychains.
Students – They are people with minimum requirements, but high expectations. It is definitely not easier to grasp their expectations, but you can always rely on flashlight keychains, whistle keychains, or coiled keychains or even piggy bank keychains.
Wide Customer Segment – This may include people of all interests and personal preferences and it may be typically difficult for you to pinpoint them and understand their interests. In such situation, you can always settle for novelty keychains , offered in wide range of sizes, shapes, colors, etc.
Office Goers and Guests – When you are targeting office goers and guests, the requirement is to stay simple, yet elegant. You can easily settle for custom keychains created in different materials such as metal keychains, leather keychains, wooden keychains, etc.
Fundraisers – If you wish to acknowledge the participants during an eco show, go for environment friendly or eco friendly keychains made up of recycled materials or wood or any other natural materials.
Techno Junkies – You can easily go for tools and hardware keychains, which are equipped with various features such as filers, screwdriver sets, etc.
If you have a clear idea about your target audience, then you can straightly access the online store selling affordable and adorable promotional keychains at best buy prices. They may also offer you benefits of free shipping, free art setup, and free online proof along with many other hidden benefits such as safe and secure shipping, transparent pricing, etc.