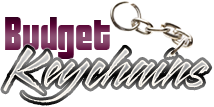 When Brand Promotion Is The Key You Need Custom Keychains as publicity items
Posted by admin
Posted on April 3, 2020
Who doesn't wish to be able put a stop to the ever-frustrating search for keys every day? Reports show that keys happen to be one of the most frequently misplaced items in every household.
Everyday, people spend a lot of their productive time to find misplaced items. Now you can help your customers locate their keys more quickly by handing out custom keychains as promotional items while your message gets a wide angle display.
Keychains are available in dime a dozen models, colors and price rates that give a long rope for marketers in choosing a model that matches their needs the best. Attending a tradeshow at short notice? Need a handout that will impress the mixed audience? Need to stick to the budget firmly yet stay in front of the audience? If your answer to all these queries is yes, then you have found a perfect gift in custom keychains.
Easy to distribute
Compact and light weight, custom keychains are easy to distribute and store. You don't need to invest in warehouse storage as hundreds of these  can easily fit into a bag or a carton. Plus – your audience will also find it easy to carry the swag of keychains. The best part is that most people will start using it the moment they get, thereby ensuring your brand the much needed publicity!
Crowd favorite handouts
Scouting for tradeshow swag is a challenging task as you need to find an item that pleases everyone in the audience. It's not a simple feat. However, when you have versatile and gender neutral handouts like keychains you can easily leave the tradeshow crowd engaged with your brand.
Countless options
Keychains are not plain and boring anymore. Offered in a wide range of interesting models, you can easily choose a model that will match your business theme.
Need ideas? Check out these? Are you running a bike store in the city? Look no further than these bicycle shaped bottle opener keychains as your swag. People will get the message easily and will find it easy to remember your business.
Hosting a marathon any time soon?   These runner shaped keychains will make a great choice.  These keychains will make a great talking topic and your message will reach beyond your target audience easily.
Mailer items
Mailer campaigns are proven way to remind customers of your brand and bring back some of your regular clients whom you have not seen for a while. Light weight mailer items like flashlight keychains will make your correspondence extra special and will ensure that it gets read seriously. When you need to reach out to everyone on your mailing list, you need something that is popular and budget friendly. Custom keychains will fit your bills easily.
There are countless ways to employ custom keychains as your marketing items. Explore our collection for fresh ideas.