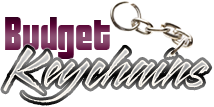 Three Reasons why Custom Keychains are Great to  spread your message
Posted by admin
Posted on April 1, 2020
Starting a new business? The sooner you get your message out the better! If you do not have a fancy promotional budget or the requisite marketing experience, marketing your brand may be challenging. This is where popular promotional materials like custom keychains come into the picture.
Custom keychains make great handouts to  jump start your marketing efforts and set a  launching pad to plan an elaborate branding campaign at a later stage.  But why keychains?  Why would you want to go this route?
Here are some solid reasons that prove why keychains are the best
Budget friendly
When you have a modest promotional budget, you have to stretch your dollars the farthest possible. Budget friendly items like keychains are great for start- up companies and small businesses with a very low promotional budget. It is a smart yet cost effective way to get their name in front of people. Keychains are sold in bulk , which makes it further affordable. So, if you are looking for a perfect gift for everyone in your mailing list or your tradeshow booth, keychains will make a great choice.
This is much cheaper than most conventional advertisements like radio and newspaper ads and have a very high shelf life. People retain keychains for a long time and your message and logo will remain in front of them for a long time unlike newspaper ads that are forgotten the moment they finish reading it!
Walking advertisements
For any branding campaign to be effective, your message should remain in the eye span of your customers for a long time.  Keychains are something everyone needs. Whether  your recipients use these as style props, key hanger or collectibles, your logo imprinted on these will get their undivided attention. Get your logo and contact details imprinted on it so that they can reach out to you whenever they need your services.
Did you know that keychains make great talking topics? An unusually shaped or a brilliantly colored custom  keychain will make heads turn. Everyone would surely love to know more about these logo items and how to get something like this! Choose some interesting models like flashlight keychains or bottle opener keychains that will engage your audience with your brand in no time!
Utility
It is ideal to choose an item that will be used regularly by your recipients. Keychains will make a great choice in this regard. Just about everyone needs keychains at home, workplace, schools or on the go. People need multiple keychains to keep their different sets of keys well sorted. You don't want a promotional item that recipients will forget about or throw away; so play safe with popular handouts like custom keychains.
Share and Enjoy