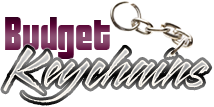 Custom Keychains Awareness Gifts Help Prevent The Spread Of Coronavirus
Posted by admin
Posted on April 6, 2020
As the world faces Covid-19, the biggest calamity since Second World War, it has been a relentless battle for government organizations, health care professionals and nonprofits to cut down on the calamities and halt the spread of germs.  What makes it even more challenging is that not much is still unknown about the novel coronavirus.
What  we only  know  is the fact that  washing hands and ensuring personal hygiene is the best way to beat Covid-19. Businesses that wish to be part of this cause can help to get across the message of social distancing and personal hygiene far and wide to get the desired results. COVID-19, which was declared a public health emergency for the United States in January 2020 needs to be tackled on a war footing as much of the population is worried about the potential impact of the virus.
The best way to get started is to tell your audience on how this virus spreads and what can be done to prevent it. It will keep your communities safe and your goodwill up. The best way to do that would be popular handouts like custom keychains that everyone uses in their lives. Get it imprinted with corona prevention/ hygiene tips to remind   people about its  important role against this invisible invader!
What makes keychains great awareness gifts
Keychains win hands down as awareness gifts as these are light weight and easy to distribute through mailer campaigns or door to door campaigns
The budget friendly profile of keychains will help marketers to plan events on a massive scales without breaking their budget
The incredible selection of keychains makes it easy for you to find something that pleases everyone.
Keychains make proven fund raising items that get sold off more easily than you think.
Universal and gender neutral, keychain is something that everyone can relate to
Anything imprinted on keychains will remain right in plain view of the audience and will make a great talking topic that inspires others to be part of this campaign as well
Here are some of the models that can be considered. Bottle opener keychains are popular among everyone; great for party hours, at home , office or road trips. Your  awareness message  imprinted on these will get a lot of curious eyeballs and word of mouth publicity
Flashlight keychains: These value added gifts will offer the dual convenience of a flashlight and a keychain at once, much to the delight of the users. They will surely be inspired to support the cause and adopt hygiene tips in their lives.
There are  a lot more; browse our collection and choose a  models that matches your needs and make your awareness campaign a success