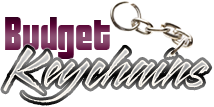 What You Miss By Not Using Logo Keychains
Posted by admin
Posted on October 18, 2022
The basic objective of  any advertisement is to get noticed. So, can there be a  better way than these  full-color custom keychains with your logo and artwork to get your message across!
What makes custom keychains useful effective and economical? One of the biggest reasons why keychains have emerged as the most popular advertising tool is that they are quite inexpensive when compared to other promotional tools. Plus, the high durability will make it useful for every recipient while your brand gets consistent impressions at one time investment. This makes keychains a really cost-effective option. Without spending much on advertising tools, you can ensure maximum exposure to your business in a number of events like trade shows like  corporate meets.
Limitless options
Keychains are available in different varieties including metal keychains, leather keychains, plastic keychains and more. If you want to try something more unique and exciting, you can go for combo models like bottle opener keychains or flashlight keychains among others to gain  the ultimate brand exposure.
Different material choices
Keychains  are made of different materials like leather, metal or acrylic, which in turn offer different imprint options like laser engraving , screen printing debossing and more. Choose an appropriate model and imprint method to highlight your brand and message. Now that you have gained an idea regarding how keychains can be beneficial for the effective marketing of your business, get started right away.
Budget friendly
Best of all, keychains involve only small investment but give huge returns. Reap the benefits of this wonderful advertising tool and be all smiles to see the success of your business.
Highly practical
Keychains also happen to be one of the most popular handouts among marketers. Designed to withstand  the rough and tumble of everyday use, keychains enjoy a long shelf life as well. Moreover, your artwork and print on keychains will stand out nicely to grab easy attention. In addition, these giveaways are versatile to use and will fit all types of promotional settings. So, enhance the engagement of customers in a fun way  by handing out custom keychains. Its sleek design also makes it eye-catching with a high-quality look and feel.
Attracts target customers
Besides, keychains attract the attention of target customers even in high profile events like trade fair, conference or exhibition. So, your design and message on keychains will remain in plain sight of the audience and will enhance conversion rates.
Easy to customize
The best part is that you can even customize them based on your marketing needs. An eye-catching keytag is far more impressive than most conventional ads. Advertisement keychains can definitely bring immediate sales if used properly.  The advantage of being reusable and portable will surely put keychains in the list of top performing handouts. 
 The best ways to use keychains in promotions
Keychains will never look out of place in any promotional setting. We have listed a few of the popular methods to incorporate custom keytags in your promotions.
To market a special offer
Businesses can use custom keychains to announce a special offer and display the message  among the local audience. This kind of promotion will even pique easy interest in the minds of people and will inspire them to check out the offer.
Announce product launch
If you are planning to launch a new product or service, you can  get the word out through custom keychains.  These handouts will make a long lasting reminder of  your new product line for a long time.
As Trade show swag
Keychains win hands down as trade show swag thanks to its low cost advantage . Your message on keytags wil get a lot of attention from everyone around and will eventually drive traffic.
So, how do you plan to use custom keytags in your promotions? Share your ideas