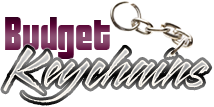 Marketing Potential of Custom Keychains
Posted by admin
Posted on October 19, 2022
Looking for an eye-catching way to attract new business? Keychains are available in a  variety of shapes and sizes, which will leave a lasting impact on customers both existing and potential. Keychains are impressive giveaways that will lend an air of professionalism to your business. It is a fun and engaging way to share your business with the public and is guaranteed to get people's attention.
There are many reasons why you should consider advertising in custom keychains .
High visibility
As keychains will always remain in plain sight of the users,  your logo and message imprinted on keychains will get a lot of attention. Designed to withstand the rough and tumble of everyday use, keychains last long term. The best part is that   people seldom think of replacing key chains  as long as they work. Thus your brand printed on keytags will make countless impressions at one time investment.
 Choose an appropriate model
Your custom giveaway should ideally complement your branding theme and identity. So, make sure to choose a model that your audience can easily relate to your product line.  Keychains have come a long way since being plain . These days you will find a lot of interesting combo models like flashlight keychains or tapemeasure keychains among others.  Choose an appropriate model that will fit your promotional theme for best impact. For instance, if you are into  home maintenance services, tape measure keychains will make an apt giveaway. It will not just keep your brand in front of the audience but will also remind them of your services with its easily recognized shape.
Choose a design
Work with a graphic designer to create an interesting design in your corporate colors. A great custom design will surely turn an ordinary handout to something unique and memorable.
Budget friendly
Keychains have one of the lowest costs per impressions and are available at prices starting only a few cents. The low cost advantage will make it a perfect choice for mass events like mailer campaigns and trade shows.
Visually Appealing
Capturing the attention of your potential customers is your chief objective. By placing your logo on everyday items like keychains, you can literally keep your message in plain sight of the audience. In addition, keychains turn out to be the perfect choice in visual advertising tools.
The fact that they are small  in size does not make it any less effective. When they  reach the hands of your prospects , your brand is all set to follow them wherever they go. Be it  inside the malls, shopping centers or holiday spots, keytags  are bound to catch the sight of the passers-by, among which many of them could be your prospective customers.
Highly visible
Keychains never remain hidden in closets and drawers ; but will remain in plain sight on the users at all times. The high visibility of keychains will make it great choice as trade show swag  to showcase your business to the public and passers-by at the event and make your booth popular.  It is often the first contact that a potential client has with your business. So,  it's worth putting time and effort to get the best custom keytags that complement your brand identity.Highly practical handouts like keytags command attention and pique the curiosity of potential customers. Since a trade show is temporary, you need giveaways that are long lasting and will continue to make consistent impressions for your brand .
Easy to distribute
In addition, keychains being light weight and compact are also easy to distribute in person or mail out. These light weight marketing tools will definitely add pace to even a low key marketing campaign by getting your message far and wide.
Need more reasons why should you invest in custom keychains?  Watch this space for our daily blog posts on promotional keychains.