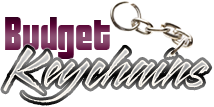 6 Ways How Keychains Make Brand Impressions
Posted by admin
Posted on October 13, 2022
How custom keytags help promote your business? These are highly practical, inexpensive, handy and effective in spreading your business name to the masses. Best of all, custom keychains are extremely versatile promotional items, that every type of business can make part of their promotional plan.
We are listing out a few interesting ways in which customized keychains can boost your business.
Freebies are hard to resist
People love freebies especially when it is something useful like keychains! It will indeed make a solid reason for your recipients to give your business more consideration over your competitors. Whether you wish to use custom keychains as trade show swag, promotional items or fund raising items; they will effectively engage the audience with your message. In addition, these everyday items of custom keychains make tangible reminders of your brand for your audience; because your contact information will remain literally on their hands.
You can even hand out custom keychains to customers joining your mailing list. It is an effective way to spread the word about your company far and wide.
Keychains are functional
One of the best things about keychains as promotional items is that you can guarantee that your customers will use them. Everyone needs it to keep their keys safe and organized . Keychains remain in plain eye sight of your recipients. So, you can be sure that custom keychains will never get discarded or thrown into a closet and forgotten about!
Keychains make mini billboards
Custom keychains make mini billboards for your business that will spread your message wherever your recipients go. This in turn increases brand recognition and keep your message on top of people's minds! Just think of the impressions, keychains make every time your recipients carry these to work, on the move or during parties and picnics. It will even be a talking topic among people who see it.
Budget friendly
Keychains are one of the most cost-effective promotional items, which means marketers get more value for their dollars . Ordering in bulk will also ensure better price rates. So, you can even stock up in bulk for upcoming events like trade shows or mailer campaigns. When printed in high volume, custom keychains will become a recognizable commodity because the more people see them, the more familiar they will become to your branding.
Choices galore
Custom keychains are available in a wide range of interesting models including combo models like bottle opener keychains or flashlight keychains among others . The dual utility will make an added reason for your recipients to use it more often and to spread your message far and wide.In addition, every time they carry these custom keychains they might be bringing you more business without even realizing it; by putting your brand on display and being the best brand advocates for your business!
Dynamic
Keytags are appropriate for just about any type of business, and can be incorporated in any promotional setting without looking out of place .
With so many benefits custom keychains can offer your company, it is the right time for you to consider printed keychains for your business.