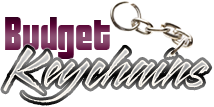 What Makes Promotional Keychains Popular Marketing Tools For Businesses?
Posted by admin
Posted on December 19, 2018
Personalized gifts have evolved to be the preferred marketing tool among several companies today, Logo items increase brand visibility and popularity and enable them to stand out in the competition. Every time promotional gifts are handed over to the attendees, it makes a great way to tell people about your brand and services and to announce your existence.
The best gifts are the most useful
Choosing the gifts is easier said than done at times. However, remember the golden rule that the purpose or the functionality of the custom gifts you choose should be given more preference than the size or price tag of the gift. If you are looking for a custom gift that is popular and budget friendly alike, look no further than custom keychains. These daily-use items will create the brand impression that you require. Add to it the big plus that keychains are easy to customize with your brand or artwork.
Keychains are one of those things that people use in their daily lives. Be it as milestone gifts, party favors, contest gifts or store promotional items, you have every reason to buy key chains.
Options galore
Custom keychains are available in a range of materials, shapes and sizes, which make it a perfect gift for businesses across the industry verticals. For mass events like tradeshows, custom keychains will make great options as well thanks to its attractive price factor. Add to it the big plus that custom keychains offer the best deals and discounts when ordered in bulk. Interesting combo items like bottle opener keychains or flashlight keychains make great handouts that ensure more value for your money. More the functionality of keychains more will be your brand exposure. This is what makes multi functional keychains a great choice to consider
 Versatility
Keychains make custom gifts that will appeal to every genre of audience irrespective of age or gender differences. Everyone needs keychains and a smartly customized keychain will make a great talking topic among your audience. If you have a mixed audience with varied tastes and you need a gift that will please them all, you can place your dime on custom keychains with confidence.
Budget friendly
Imprinted keychains are available in a range of price rates that it is easy to find a model that fits your budget. From cheap as chips models like Acrylic  keychains to costly models like metal or leather keychains, there is something special for everyone in custom keychains. When you offer imprinted keychains as handouts you have a gift that will enhance the value of your relationship with the clients.
Make sure to customize these keychains to match your branding requirements. Choose superior quality custom keychains that will earn you the best appreciation and word of mouth publicity. How has been your experience of using custom keychains as promotional items? Share your thoughts with us at our facebook page and join the conversation.
Share and Enjoy