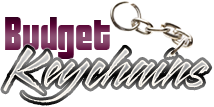 Everything You Need To Know About Keychains As Marketing Gifts
Posted by admin
Posted on December 17, 2018
Custom keychains not just tick the boxes as store promotional items but also that of corporate gifts or fund raising items as well. During mass events like trade shows or mailer campaigns, businesses need gifts that are popular and useful like keychains. Light weight and compact, imprinted keychains will literally get your brand on to the desks of your recipients easily. Interesting models like bottle opener keychains can convey a lot more about your brand than most other custom giveaways. Apart from leaving a lasting brand impression on the viewers mind, these attractive logo items will engage the audience with your brand in an interesting manner.
Offered in a range of stunning designs and colors, custom keychains will enhance your brand value and popularity easily. Well retained and highly functional, custom keychains will continue to make consistent brand impressions for your business for a very long time. The best part is that you don't have to put in any effort or investment for this.
Promotional Key Chains make a delightful gift to attract your audience towards the company's brand and to make your employees brand proud. No matter how you wish to use logo keychains, these daily use items will never fail to grab the attention of everyone around.
Something special for every occasion
Promotional Key Chains make great gifts to distribute during any occasion. Whether it is as employee appreciation gifts, store promotional gifts or more, a keychains always makes a welcome gift for  everyone.
Keychains always remain in the hands of your recipients or in clear view of people around. Anything imprinted on these daily sue items will get a lot of attention. Make it stand out by imprinting interesting call to action messages, artwork or promotional messages to inspire the audience and remind them about your brand.
Though Key Chains may look nondescript gifts, they hold tremendous power to grab the market. Choose interesting models like bottle opener keychains, tape measure keychains or flashlight keychains that stand out to be different and grab a few extra eyeballs. By offering these multi feature keychains, you can take your brand popularity into a whole new level. If you are looking for an elegant keychain gift for your corporate clients, metal keychains or leather keychains will make great choices.
If you are looking for a perfect model that will make your youth audience happy, opt for bottle opener keychains or sports themed keychains – to name a few. Need a perfect keychain that will win hands down as a fund raising item, look no further than flashlight keychains or the pocket friendly plastic keychains. Options are indeed limitless. It's time you made your mark with custom keychains! happy shopping!