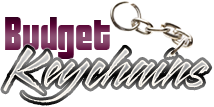 What Makes Keychains Functional Items And Collectibles Alike
Posted by admin
Posted on July 22, 2019
Keychains may seem like a trivial item for some people in today's digital world. But the fact is keychains make  great keepsakes and objects of sentimental value to most people. We often don't realize how often we use keychains in our everyday lives. We hardly think of buying keychains though we use it many times every day. That is what makes custom keychains popular handouts during business promotions and branding events.
Keychains are one of the most popular travel souvenirs for tourists that keep alive the memorable moments for a long time to come. Keychains featuring the tourist attractions are  bought as a nostalgic reminder of holidays. Light weight and handy, keyfobs  are easy to carry around and distribute as well.
Be it at home, office or car, keychains are everywhere. It makes a stylish accessory that will make it easy to locate keys and keep it well organized. Let's be frank about it! The keychain is probably the first thing we reach for when looking for our keys everyday. So, imagine the exposure your brand imprinted on these items will get.
Keychain collection or Copoclephily is a  popular hobby worldwide. If you have been thinking that keychains make ubiquitous items with little significance, you could be in for a surprise to know the incredible popularity that these  nondescript items enjoy.
Offered in a wide range of shapes and colors, keyrings make excellent handouts to commemorate events and brands. The best part is that keychains are no longer plain and boring; these days keychains are available in various fun models like bottle opener keychains, tape measure keychains and  even multitool keychains  among others which makes them more useful and popular among the general public.
Keychains are excellent options to express your style, hobbies and social commitment as well. For instance a football fan will be delighted to have a football cap  shaped keychains in his possession. It will not just tell the world outside about his love for this marvelous game but make a great talking topic in the football loving community.
No matter whether you like keychains as fashionable collectibles, decorative items or a stylish way to express your individuality, not many custom gifts get as close to the personal lives of people like keychains! Businesses can get these keychains imprinted with their logo, message and artwork to make them unique and interesting. Your recipients will indeed be tempted to retain these logo items  for a long time to come.
How has been your experience of using custom keychains in your promotions? Do share your thoughts with us to join an interesting discussion.