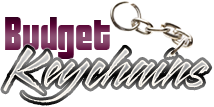 Different Types of Keychains that Will Fit Every Promotional Plan – A Quick Guide
Posted by admin
Posted on July 23, 2019
Keychains are available in a wide range of materials like metal, leather, plastic and acrylic among others. If you are looking for an elegant and classic business gift for your high value clients and customers look no further than metal or leather keychains.
If you have a younger audience, place your bets on novelty keychains or plastic keychains. For mass event like tradeshows that draw in a mixed audience , you can settle for an assortment of keychains in various price points as part of your tiered gifting strategy. This is a great way to introduce your brand for the first time to your audience.
For the party hours
Glow in the Dark LED Flashlight Keychains are  big crowd pleasers. These make handouts for night events, parties or concerts. Needless to say , your brand and message imprinted on these keychains will grab the spotlight easily.
Bottle opener keychains: If you are looking for a perfect handout for a party loving audience, look no further than bottle opener keychains. A must-have accessory  during parties, picnics, tailgate fun and even for the backyard party fun hours, these keychains will make a great way to get across your message far and wide. These combo items  often change hands or get borrowed during party hours because bottle openers are something people often misplace or forget to carry. Imagine the exposure your brand imprinted on these keychains will get!
For the outdoor fun and sports
Carabiner keychains that can be attached to  a belt or backpack strap will ensure hands free  convenience for hikers , bikers and infact anyone who leads an active life style. The  keys don't get lost when your recipients are out and about  while your message gets the undivided attention of everyone around.
Sports themed keychains are great for promoting sports bars, booster clubs and leagues. A perfect handout  during the sports season, these cost effective handouts will steal the hearts of every sports loving person easily.
Multitool keychains: DIY trend has hit its  peak  in recent times. So , if you have been looking for a cost effective handout that will please this overwhelming community of self doers, look no further than these keychains. it is not just a smart and safe way to carry keys but include many daily use tools like screw driver, tape measures and more during camping events and road trips.
For Adventure  activities
Whistle keychains: Show that you care for the safety and wellbeing of your audience by handing out whistle keychains that can be used for both safety purposes and game hours. Everyone will be totally delighted to get something unique as these keychains that are hard to come their way every other day!
Which of these are you planning to use for your promotional events?  Join us for an interesting discussion with us.