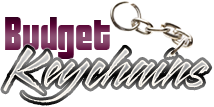 Custom Keychains –  Most Amazing Promotional Items Ever
Posted by admin
Posted on June 19, 2020
Often, a small gift is all it takes to show that you care for your clients or employees. For businesses, promotional gifts make an important part of their brand building exercise. From holiday gifts to end- of-the- year gifts, referral gifts and appreciation gifts, custom giveaways can be handed out during any occasion and events.
A hand- picked and personalized gift will go a long way in reinforcing your relationship with your audience. If you are looking for a budget friendly hand out that will be appealing to everyone irrespective of age and gender, look no further than keychains. Everyone needs these ubiquitous items even today to stay organized and stay safe with their keys
Options galore
Custom Keychains are available in an assortment of colors and models that will give you a lot of options to consider. From combo models like bottle opener keychains to shaped keychains like those shaped like sports items, house or animals –  keychains offer something special for everyone.
Music keychains
Check out these guitar shaped keychains that will display your band wherever you go. These can be customized with your concert details and date to make a souvenir for the music fans.
Automobile Keychains
Car show rooms will find these wheel shaped keychains a great way to keep their products in plain view of their audience. These can be handed out for new car owners or as mailer items and store promotional items. These quirky keychains will turn heads easily and make a great conversation topic among your audience.
Why keychains
Keychains not just make it easy to identify the multiple sets of identical keys but make a fashion accessory and a cute way to express the social commitment or hobbies for the users. For instance, if you are planning a fund raising item for a booster club, look no further than these soccer cap keychains.
Keychains always remain in the eye span of people and are never discarded or  stashed in a wallet or a closet.  Your message and logo imprinted on these will get a lot of attention.  If it is something interesting, your logo keychains will end up as an interesting talking topic for your audience as well.
Let's be frank about it! There is nothing like having too many keychains for anyone. So, even if you decide to use keychains  for every promotional event on  cards, these logo items will  demand a lot of attention.
Did you know that keychains make great team spirit items to inspire and motivate to go that extra mile and stand out in the competition?  It is amazing that how effectively these pint sized items keychains will keep the team members united and in perfect spirit.
Are you planning to use keychains as your logo items? Share your thoughts with us on our facebook