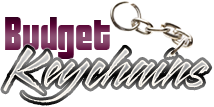 What Makes Custom Keychains The Best For Business Promotions
Posted by admin
Posted on October 8, 2020
In the modern consumerist society, we are all are surrounded by brands. Every third or fourth object that you see may be promoting one brand or the other in a direct or indirect manner. The sheer multitude of advertisements may leave the audience confused and distracted. So, businesses have elevated their promotional strategies to completely different levels from  the traditional method of  billboards or brochures.
Popular giveaways like custom keychains ensure unsurpassed ROI benefits and the advantage of high precision targeted promotions all at once. Budget friendly yet incredibly popular, imprinted keychains will literally get your message into the hands of your audience –
Classic business gifts
Apart from the modern digital marketing, almost every business uses traditional methods of business promotion too.  Handing out custom gifts like keychains has always been a tradition among organizations as it serves as one of the best and budget friendly promotional tools for any business. Versatile and highly functional, these logo items will impress every genre of audience and can be effectively used in all types of promotional events.
What makes keychains popular handouts
Keychains are ridiculously cheap and you can get it in a few cents if you buy in bulk. So, custom keychains make a safe bet for mass events like trade shows and mailer campaigns. Secondly, the key chain is such an object that remains on the desks and walls of the target customer always . Not many promotional giveaways provides such efficiency at this cost.
More about Promotional keychains
Apart from the low cost advantage and promotional efficiency, logo keychains are beneficial in the long run too. Well retained and always in use, these everyday items will increase customer loyalty and elevate the brand credibility in the minds of the target audience.
Interestingly, key chains are not just for promoting events or causes; these can also be used as a token of appreciation for clients, employees and acquaintances.  Let's be frank about it- Key chains have special significance in our day to day life. Through eons of time  keychains have played an important role in managing our daily life. Whether it is to keep the keys safe and organized or show off the fashion traits, keychains is still preferred over digital security gadgets by most people.
 With time, keychains have evolved to cater to the changing life styles and  to be an integral part of life. In today's world, keychains serve as a potent marketing tool for business promotions or as New Year corporate gifts and holiday mailer items. Explore our collection of custom keychains and choose a model that will do justice to your promotions.