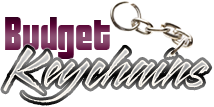 Custom Keychains – Tradeshow Staples Sans Parallel
Posted by admin
Posted on October 7, 2020
Trade shows are major events in any industry. Not only it is a chance to stay in tune with the latest information in your industry  but a brilliant opportunity to network with business partners and prospects. An important part of any conference is the merchandise that is handed out to the attendees as part of the publicity drive.
As business events draw a diverse crowd, event managers should include popular custom items like custom keychains which people expect to see at an event and like to receive. Customized with  the logo and message of the business, it makes a walking talking billboard for them in the trade show venue  and beyond. Key chains are essential practical items which do a job when called upon and are not merely novelty possessions.
Offered in a wide range of popular models and colors, keychains offer incredible branding opportunity for organizations and make a tangible connection with the attendees as well. Many people use the keychains they get at an industry event for many years , which in turn would ensure large scale branding and continue to promote your brand through the succeeding months.
As businesses at an industry event generally pays a decent fee to attend, it is important to make leads and enhance their brand visibility to ensure a return on their investment. The keychains you hand out at a conference is in many ways the most important branded item at the event. It will be a reflection of your business identity for your attendees. So, do not compromise on the quality of the products you offer to event attendees.
Budget friendly and practical, custom keychains will make a great way to get people into your booth and make them hang around for a little longer exploring your products and services. It will give your marketing team enough time for their elevator pitch talk to engage the audience or even collect their contact information for further follow up.
Apart from the customary keychains models like leather keychains, plastic or metal keychains, you can consider innovative novelty models like bottle opener keychains , which will double up as a bottle opener and a keychain alike. It makes a clever way to engage your audience and get your brand in front of them. Some of the other models to consider include tapemeasure keychains or flashlight keychains among others.
If you're unsure of the keychain models to order for branding and influencing people, feel free to contact our product team to know more about the most trending models.
Share and Enjoy