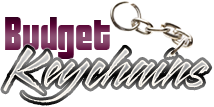 Antimicrobial Keychains- The Best Handouts In The New Normal World
Posted by admin
Posted on October 8, 2020
Keychains are likely to gather more germs than most daily use gadgets considering its wide spread use  Whether held in hands, pockets or bags, keychains have a high chance of getting dirty and contaminated. Reports show that our hands come into contact with up to 10 million bacteria per day. This is what makes custom antimicrobial keychains a great choice to consider in the new normal world.
Ideals as employee handouts, trade show swag or mailer items, these brilliantly colored saddle shaped keychains have an antimicrobial additive that has been added during its production, which inhibits the growth of bacteria and germs on the surface and make it safe to use. These keychains can be shared with confidence thanks to the antimicrobial properties. That also means that these keychains will ensure more visibility for your message.
As promotional swag
Keychains are often shared among different people. Think of valet parking at restaurants or super markets. So, having an antibacterial keychains for your car keys will make a smart way to stay safe. These will neutralize the microbes and make it safe to share without the risk of infections.
As tradeshow handouts
As the pandemic continues to impact communities and business all over the world, the importance of products like antimicrobial keychains has become more important than ever. These custom keychains use a unique manufacturing process to prevent the spread of bacteria. Businesses can make these keychains as their promotional giveaways to show their clients that they care and to ensure a creative and healthy  way to share your business brand and story.
As employee gifts
Let's be frank about it!  Bacteria can thrive and survive on surfaces for many weeks. Your favorite keychain is no exception. Even the average office desk is 400 times more contaminated with bacteria than the average toilet seat. Key tags are used all through the day and placed on many different surfaces; people fiddle it in their hands or even chew these thoughtfully, transferring bacteria to the keychains. So, let your employees stay safe from germs with these stylish keychains that are made in USA.
Keychains also change hands in valet parking lots or in friends' circles, which further increases the chances of microbial contamination. The solution? A n antimicrobial keychain of course!  Budget friendly, practical and hygienic, these keychains will fit all your promotional plans with ease.
How do you plan to use these logo items in your marketing campaigns? Share your thoughts with us on our facebook page to join and interesting conversation.