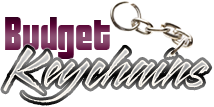 What Makes Custom Keychains Popular Gift Ideas in Promoting Brands
Posted by admin
Posted on February 3, 2016
On an average, every one of us will have atleast 3-4 keychains in our possession. These practical items will not just make add-ons to the everyday set of keys but also is a cheeky way of expressing one's personality. While kids love to flaunt their favorite superman and pokeman figurines in their bike keyrings, youth may opt for heart shaped or sci fi film icons and adults may go for spiritual themed or philosophical themed key rings.
For marketers, keyrings offer a potent promotional scope on a budget. These make perfect items for holiday season gift bags, tradeshows and mass mailer campaigns. Custom keychains are a great way to get your brand into the daily lives of your recipients and to ensure a little brand promotion on the go. You can shop for keychains at budget keychains that will literally hook your customers to your brand and hand them a memorable keepsake that they will treasure for a very long time. Logo keychains will also ensure portability to your brand and will enhance the reach of your brand.
Here are some promotional keychains that can be considered to get your logo into overdrive during your promotions.
Flashlight keychains : These are perfect for parties and events as these double up as flashlights that will surely spark up the interest of the audience all the while putting your logo under spotlight. This combo gift idea shows the smart way for you to take an everyday item to the next level with some simple branding.
Whistle keychains: This custom keychains will hold the keys of your recipients alright but will also feature a safety whistle to ensure their safety when they have your brand at their side. Your customers will surely love to toot for your brand with these logo gifts. Great for mass mailer campaigns and tradeshows. Light up the night and keep them safe and secure with these custom keychains which are far more than just a key tag!
Coiled keychains : Custom coiled keychains are loads of fun and extremely user friendly as these can be carried over belt loop or wrapped around wrists or bag packs. These coiled keychains are sometimes technically enhanced with attachments such as LED, whistles, round keychains which makes them extremely resourceful and manageable. More than being a snazzy addition to your keychain collection, this custom keychain doubles up as a fun toy too as everyone will love to pull out and release these coils. Hand out these logo imprinted keychains that will surely leave your audience surprised and busy with your brand!
Custom keychains are available in a range of interesting shapes, styles and customization options. These will not just hand out a practical gift to your consumers but will also give your brand the much needed portability and exposure.
So, hook your customers to your brand with these logo items. Browse our collection today!