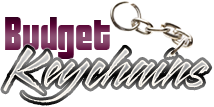 Are Promotional Keychains  Right For You? Check Out The  Facts
Posted by admin
Posted on August 7, 2020
Every marketer is really into promotional products to get their message out, make new leads and make their brand  stand out in the market. Promotional keychains play a crucial role in every  marketing plan . Here are some facts that you might not have given a serious thought about these ubiquitous items
High utility items
Though  marketers have all the tempting reasons to include fancy items in their promotional  mix, studies prove that practical items score big in popularity. What is it that people care about the most? it's all about everyday items and that is what makes custom keychains infinitely popular with customers. And this is great for businesses as well. Your message imprinted on keychains will remain in plain sight, which in turn will set off word of mouth publicity for your brand.
Keychains are never shoved into drawers and shelves ; instead these remain on the finger tips of your recipients or will get a  prominent place on their work desks or car key slots. Thus custom keychains turn your prospects into walking and talking marketing for the products they really love.
Customers like promotional items
Studies show that over ninety percent of consumers have promotional products in their kitchens, while 70% consumers have promotional items at their workplace. It easily proves that customers are happy to make logo  products part of their lives.
Keychains are often taken for granted
The best promotional products address the problems that customers may have. In some cases, customers don't even know what they need until it's too late. Keychains are atleast like that. No one ever worries about not having a keychains , until they misplace  their keys or lose it in transit. Companies by handing out custom keychains keeps their clients safe and reassured all the while creating customer loyalty. Ridiculously cheap and highly popular, keychains  will fit all the bills of your promotional plans including mass events like mailer campaigns or trade shows.
All About Relevance
It is not accidental that the most  popular promotional products are always practical and relevant. To put it simply, the most popular items are also the most useful. Companies that provide  useful things send out  a clear message that they know how to take care of customers.
Keychains are something everyone needs. Be it to keep their keys safe or to show off the  sport they love or the social cause they support, keychains assume different meanings in different life styles.
No matter how your recipients use these logo items, your brand and message imprinted on these will get a lot of attention.
Share and Enjoy