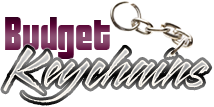 What Makes Custom Keychains Different From Most other Giveaways
Posted by admin
Posted on October 14, 2020
 Ever wondered what makes keychains so popular even in this digital age? Here are a few attributes that put custom keychains in an elite league, well ahead of many other conventional gifts.
Practical
Keychains improve and assist in the daily chores of people in home, office and even on the go. Apart from keeping the countless valuable keys that people have to manage, keychains add a fun pop of colors to the dreary, daily task of key management. Keys may all look alike, except for the size. It is often hard to figure out which key is for which lock. This is what makes keychains a smart way to tag keys and an easy way to identify.
Keychains are portable
The other great advantage of keychains is that these travel wherever your recipients go; whether it is on overseas holidays, road trips, beach fun or picnics, everyone needs to carry their keys and the keychains. A custom key chain is an ideal travel companion under such circumstances. Just imagine the exposure your brand and message imprinted on these keychains may get- that too at one time investment.
Highly visible
A keychain makes a reliable custodian of your keys that ensures peace of mind wherever you go.  Custom keychains make fashion accessories and an interesting way to flaunt the hobbies or show support for social causes.  For instance, soccer cap shaped keychains will make great handouts to promote your sports league while a ribbon shaped keytag is the best way to show that you support a social cause.
Budget friendly
Keychains are budget friendly and hence are more likely to get wide acceptance among promotional marketers. Offered in various stylish shapes and attractive colors in every price rate, you can easily find a model that fits into the budget of your promotions.
The low cost benefit of keychains makes it a trusted choice for big promotions like tradeshows or mailer campaigns. Even a small budget will not be a deterrent in planning a big publicity event when you have budget friendly handouts like custom keychains.
Countless options
Keychains are available in any model that you fancy; whether it is sleek and stylish or classic and elegant or something fun, keychains will never let you down. While leather keychains or metal keychains will make a great choice for your high value clients and mature audience, novelty keychains will easily enthrall the youth.
For instance you are looking for a stylish keychains which comes handy in home, office or parties -all year round value, bottle opener keychains make perfect choices. The dual advantage of being a keychain and a bottle opener to pop the top of beverage bottles will make it a great value added gift that everyone will cherish.
Make sure to cash in on the incredible popularity of custom keychains to boost your brand visibility. Browse our complete line of custom keychains to choose the best gifts in town.
Share and Enjoy