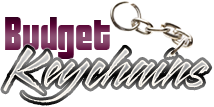 How Imprinted Keychains Can Help You Unlock Your Branding Potential
Posted by admin
Posted on October 15, 2020
Wish to grow your business on a budget?  Corporate keychains make great handouts which will definitely help you in expanding your reach and growing your brand visibility. These days businesses adopt numerous promotional strategies to spread their business and promotional keychains make an amazing idea to take your business to another level.
We can ensure you the best final outcome by customizing keychains as per your business needs. Custom keychains make brilliant promotional products which will take your business to another level. Get your logo, message and artwork imprinted on these popular giveaways to get your audience remember about your company wherever they go.
Keychains offer a lot of creative customization ideas for you. You can use the best colors, images and patterns to enhance your logo gifts and impress the audience. A well customized keychain will make a great talking topic among your recipients, which in turn will take your message to a wider audience.
Having your own personal style in custom keychains helps you to show the personality of your brand. Adding personal style would certainly look more beautiful and unique than the generic keychains around. This is precisely what makes custom keychains a crowd magnet.
Come up with the best imaginative ideas; whether it is an artwork, a brain teaser, may be a compelling call to action message or anything that you would feel like adding. Anything imprinted on keychains will get a lot of attention as these everyday items always remain in plain view of your audience and are never overlooked.
Choose from different types of keychains
If you thought all keychains look alike, you could be in for a surprise. There are countless models, colors and materials to choose from. We offer you the most wonderful choices including bottle opener keychains, tape measure keychains, flashlight keychains and a lot more.  These dual utility keychains not just make a reliable custodian of your keys but make a safe way to pop the top of the bottles as well.
Custom keychains also make great party favors, retirement gifts, birthday gifts and a lot more. If you wish to create something wonderful even on a modest budget, you should not hold yourself back. With custom keychains you can create the best custom giveaways and spread your creativity far and beyond!
How do you plan to use custom keychains in your promotions? Share your ideas with us on our facebook page to join an interesting conversation
Share and Enjoy