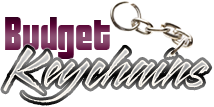 A Small Investment In Promotional Keychains Will Pay Off In A Big Way!
Posted by admin
Posted on October 13, 2020
Interestingly, keychains are not so much an item that most of us purchase. However, every time someone misplaces their keychains chaos set in. Most people take keychains for granted until they need it. This is what makes keychains a hugely popular choice in promotional gifts. Nobody can have too many keychains. On an average,  a family needs 6 or more keychains for their office keys, car keys, locker keys etc.
Whether as holiday souvenirs or promotional items, everyone will find custom keychains a welcome addition to their everyday items. Businesses will find keychains effective items to brand themselves and remind the customers of their business with a value added gift. It is more effective than an ad on the local radio- It is cheaper too!
Budget friendly
If you are looking for a great way to connect with your customers and evoke return business a branded keychain is a great option. Starting at prices of just a few cents, keychains will make a thoughtful little gift to customers or community to forge connections and widen your customer base. The low cost advantage will even enable you to distribute it in random to people on the streets to pique interest in your brand and get them talk about your business.
Free gifts are hard to resist and when it happens to be something useful like keychains, it will make a long lasting impression among your audience. Promotional gifts will work to build your brand and keep your message in plain view of your audience for a long time to come.
Keychains are hardly replaced
Keychains are hardly replaced; people use it as long as these are functional because once they grow familiar with their keychains, it becomes easier to spot a specific set of keys from a bunch. Businesses can save on their branding effort and time when they deploy popular handouts like keychains.
If you are yet to use promotional items like keychains in your brand building exercise, you are missing out an important step. Choose from a wide range of popular models like metal keychains, novelty keychains, LED keychains among others. Combo models like bottle opener keychains that function both as bottle openers and keychains is a great choice for holiday promotions.
Branded keychains travel 
Branded keychains will travel and be seen by a wide swath of people while firming up their brand recall.  Your prospects that see your brand many times a day are much more likely to return to your business in the future. Like any other gift, promotional handouts also work on the simple rule of reciprocity. Shop for custom keychains right away to stand ahead in the competition.
Share and Enjoy