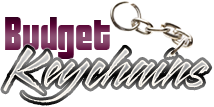 Custom Keychains- The Logo Gifts That Can Help You Reach Out To Your Target Audience
Posted by admin
Posted on January 5, 2017
Businesses often have to adopt a tight rope walk of coming up with the best advertising tactics without upsetting the financial equations. To stay ahead in the race and to make their brand well noticed and impress their customers, marketers often depend on custom gifts. Promotional gifts will make the companies tide over the competition and give the much desirable brand exposure for them. Surprisingly the best promotional gifts are not necessarily the most pricey items. Often small and functional gifts like custom keychains fare well as custom gifts simply because everyone needs keychains in their lives unlike gifts items like tech items, which will fit the bills only of a specific customer group.
Promotional products are the simplest and the most cost effective ways of promoting your business. Logo gifts give you more brand exposure than any other forms of marketing probably. Personalized keychains are available in an attractive palette of colors and a range of sizes and models that it is never too hard to find something that matches your business promotional needs.
Here are a few occasions where custom keychains will make excellent handouts
Tradeshow handouts
When people turn out in large numbers and you are thinking of gifts for everyone, not many custom gifts will match the popularity and price factor advantage of custom keychains. Novelty keychains or plastic keychains will all make great options to consider. Starting from a price rate as low as $0.39, custom keychains will surely make sure that you have gifts for everyone who comes to your booth. Personalize these with your brand and message. Everytime they use their keys- which happens many times a day-, your brand will get registered in their mind. You can even pack a fun twist by adding artwork or spicy quotes to grab more facetime from your audience.
Weddings
Celebrating milestones is something that every one of us does. It will not just make the special moments of our lives more memorable but will leave behind some sweet thoughts as well. Leather keychains or metal keychains will all be good options to consider. You can even imprint the initials of the couple or the image of the bride and the groom on these for each guest to add to their bespoke collection of souvenirs. Every time they see these delightful keepsakes, they will be reminded of the good times no matter how far they are!
Customer gifts
The greatest use of personalized keychains is as customer appreciation gifts. Imprint your brand and message on these and grab the attention of everyone around and see how your brand will become the talk of the town literally. Choose from a range of options like the ever popular bottle opener keychains to the quirky laser pointer keychains and everything that falls in between.
Special edition gifts
Businesses often come up with special edition gifts to celebrate their business achievements and milestones. Metal keychains will double up as status symbols and style statements and these make elegant gifts to celebrate special occasions.
The best part is that you don't even need a special occasion to hand out these delightful gifts that will be lapped up by people in no time. The low cost advantage will make it a perfect gift item to satiate your urge of gifting any time, anywhere. Perfect for mass events, logo keychains will never fail to impress the audience for sure. Shop right away!