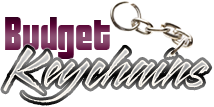 Promotional Power of Logo Keychains
Posted by admin
Posted on November 12, 2015
Keychains are not just trendy options to organize and carry the everyday set of keys for people but these are often seen as a way of expressing ones personality. If you are looking for a cost-effective and practical gift for your upcoming promotions that will never get trashed, place your bets on these logo keychains. Everyone needs keychains in their daily lives and nobody will have any complaint even if they get an extra one for their collection. These versatile gifts are well suited to reach out to a vast audience irrespective of age, gender or demographics factors.
Custom keychains will make a delightful gift to get your brand into the everyday lives of your audience and ensure the much needed portability for your brand. The best part is that keychains that are unique and colorful often enjoy an extended lease of life as keepsakes and souvenirs as everybody will find these cute key rings irresistible. Once you get these custom keychains into the hands of your customers, your logo display will enjoy a multifold amplification without any added effort or investment.
Here are some of the unique keychains that will change your concept of those old fashioned and nondescript keyrings and ensure a subtle brand promotion for you.
Novelty keychains: Bid adieu to boredom and put your business into motion with this custom-printed novelty keychains. Available in a range of attractive designs like shark, kangaroo, lady bird, pig and much more, these novelty keychains will make a snazzy addition to your recipients' key ring collection. Imprint your logo and message on these keychains and hand out this fun key tag to your customers to impress them in no time. It is rare for your customers to get fun gift items like these novelty keychains that will leave them totally surprised and smiling!
Bottle Opener Keychain : These bottle opener keychains are not the ubiquitous keychains that most people are used to. Perfect for parties and events, these uniquely designed keychains will set off the interest of your audience and will put your brand under spotlight. These multifunctional keychains are perfect illustrations of how an everyday item can pack a punch to your brand campaign with its added functionality and smart design.
Whistle Keychains : Make sure your message is not just seen but also well heard by your audience with these whistle keychains. Apart from being a safe hold for your keys, these custom keychains will make sure that your audience is always safe when they have your brand at their side! Thanks to the novelty design, these logo gifts will enjoy a long retention as keychains and souvenirs alike!
Promotional keychains are available in a range of shapes and styles at Budgetkeychains. Customize it to meet your branding needs and see how these small little keytags give your logo the much needed portability and face lift in a nonintrusive way!