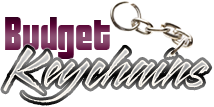 Use Advertising Keychains To Promote Your Organization
Posted by admin
Posted on December 31, 2019
Looking for something memorable to remind people of your business or nonprofit? Consider custom keychains. It will make a great way to advertise and keep your brand in plain view of your audience. Choose from a variety of colors and styles and customize these with your logo and address. Keychains will make an effective way of reminding people of your business and what it can do for them.
Advertising keychains aren't just for small businesses. These make great fund raising items that remind people to donate or volunteer throughout the year. Keychains make excellent team spirit items, mailer gifts, tradeshow swag and much more. The low cost advantage will make keychains a great choice for mass promotions
Keychains remain in plain view of your audience which makes it easy for them to check out your message and donate for the cause. Great for home, office or schools, these can be used as appreciation gifts and encourage the prospects to go that extra mile.
You can also sell novelty keychains in schools as many students will enjoy getting a keychain that is personalized with their school details. Schools can raise money for activities, sports days and school trips by selling these logo items.  Not many people even think of changing keychains unless it is damaged. So, imagine the exposure your brand will get during its shelf life.
Trendy and popular, advertising keychains will ensure instant recognition. Here are a few ways to use custom keychains in business promotions.
Schools
Custom keychains will make great fund raising items and custom gifts for school children. Kids will find it useful to keep their bikes and lockers secured as well. They will be proud to show off the school's name to their friends and your message reaches a fresh audience.
Nonprofits
Keychains are one of the best fund raising items for non profits thanks to its incredible popularity and low cost advantage. These will make an ideal tool to increase awareness about your services and contact information to the prospective donors and volunteers.
Corporations
Logo keychains have been a popular corporate gift in advertising and public relations strategies. Choose from a wide range of models including metal and leather keychains that will get your message across to the target audience.
Have a fresh idea on using custom keychains in your promotions? Share your thoughts with us to join an interesting conversation.