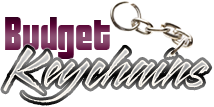 Try Custom Keychains For Better Branding
Posted by admin
Posted on September 21, 2022
 Keychains may be ubiquitous items that may not pique a tremendous amount of interest in the minds of the audience. However, the fact remains that keytags  still remain timeless choices in promotional giveaways. Wondering what makes custom keychains proven handouts? Here are some winning traits that you might not have known about custom keychains.  
Gender neutral
keychains  are useful for both men and women and every genre of audience groups like business travelers, students, frequent commuters and more. It's something that will help them to keep their keychains organized  and safe. Thus, your prospects will associate your brand with quality and reliability each time they use it. High utility tangible giveaways like keytags will even make an emotional connection with the users.
Keep Your Brand on Top of Your Clients' Minds
Branded  keychains  are a great way to keep your company in the mind of its target audience. So they choose you over others when they need the type of service you are offering. Even if they don't look for your products or services right now, when they need it in future, your brand name will pop up in their heads first because of this promotional gift. Keychains are everyday items that will remain in plain sight of the audience at all times; and hence will remind your audience about who you are and what you offer.
Versatile
Probably what makes custom keychains incredible branding tools is its versatility. No matter whether you use it as trade show swag, event giveaways or fund raising items, logo keychains will fit your bills perfectly. Easy to distribute and budget friendly , custom keychains help them get more leads and brand visibility. Customizing this branded keychain with your company logo will definitely help you further your brand awareness and gain more attention.
Keychains will also win hands down as contest rewards. Who wouldn't love to get this premium merchandise for free? Anyone who has multiple sets of keys would  absolutely want to keep keys safe and at easy access. So, if you are planning to run a  contest , whether in-store or online, custom keychains will make great contest prizes that will encourage more customers to join your promotion.
What Industry Can Use this Corporate Gift Item?
Branded keychains make dynamic items that can be used by businesses in several industry niches ranging from hotels to travel agencies, banks and fashion brands- to name a few.
Limitless options
Keychains are available in a wide range of models right from classic leather keychains. It is a timeless choice  for many reasons, especially because it's so versatile. It's durable and can be used in several different applications. If you are looking for a special gift for your high value clients and special events, leather keychains will make a great choice. Even the most discerning clients cannot overlook its rustic look and feel.
Metal keychains
Metal has been the premier choice of material in keychains for its durability and sheen. Available in various models including fun themed triple spinner models, metal keychains will indeed make a great addition to your promotional theme. Affordable and aesthetic, metal keychains will complement every promotional theme. Imagine the visibility your company logo laser engraved on these keychains will get. Make use of the incredible customization options of keychains to turn them into visual reminders of your brand.
Plastic keychains
Casual and colorful, plastic keychains will make a great choice to consider. Available in various shapes , these lightweight keytags are especially a perfect choice as mailer items or trade show swag thanks to its low cost advantage.
Useful and high-quality, keychains make well appreciated giveaways. You may also consider adding your brand logo to it to help you reach your audience. Since they'll more likely bring it everywhere they go, they will promote your brand to the public without even being aware.