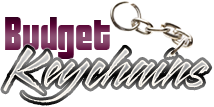 How Keychains Make Leads While Saving Your Budget
Posted by admin
Posted on September 22, 2022
Are you looking for a perfect handout that will leave an impression at the upcoming trade show without busting your budget? If you wish to try your hands on some of popular giveaways that will never fail, you may want to consider custom key chains as an option.
Choices galore
The best part is that, you will come across a wide variety of models in key chains in a wide range of price rates. Buy custom keychains in bulk from a broad spectrum of designs to impress the audience and engage them with your brand in a light hearted way.
Choose Multi-functional models
Ordinary keychains may even appear bland at times. So, if you wish to bring in a curiosity element, include multifunctional models like bottle opener keychains or flashlight keychains that are much more than ordinary keytags. Higher utility will definitely ensure higher brand visibility and better engagement with your audience.
Handy
Besides, keychains are easy to carry wherever your audience goes. Custom keychains in bulk work out well as promotional merchandise at trade fairs, fundraising campaigns, and seminars. After all, every one needs keychains to keep their keys organized. By distributing superior quality key chains, marketers can engage their audience in a subtle way.
Dynamic
Keychains will indeed make versatile gifts that will never look out of place in any promotional context. On an average, a person will have 4-5 keys of their car, home, and office. Thus custom keychains will make high utility giveaways that will attract the attention of clients towards your brand.
These versatile handouts will also make great employee gifts or client gifts to appreciate their support; better still, you can give them as fund raising items or contest giveaways to enhance your brand exposure to a significant extent.
Choose the right model
Custom keychains are also available in a wide range of models. Marketers can choose an appropriate model that will suit the life style of the customers or branding theme to leave a lasting impression. For instance, if you are planning a baseball themed event, these baseball shaped keychains are the best.
Likewise, outdoorsy crowd that enjoys activities such as camping or mountain climbing would definitely love carabiner keychains . It will keep their valuable keys safe and well organized while offering the ultimate hands – free convenience.

High visibility
Custom keychains will keep your brand in plain sight of the audience at all times. So, if you want to take your business to the next level, your customers should identify your brand the moment they lay their eyes on it.
Customization is the key
Probably what makes custom keytags unique handouts is the incredible customization options that keychains offer. By keeping your message stand out, you can get the undivided attention of your prospects consistently at one time investment.
Style meets substance
Aside from being aesthetically pleasing, custom keychains are also undeniably functional. Made from premium quality materials; logo keychains ensure higher durability.
Budget friendly
Keychains have been successful promotional giveaways, because not only are they the best tactic for marketing but are cost-effective as well. From big enterprises to start up companies and everything in between , every niche of business will find these logo items ideal.
After all, every business needs promo swag to draw customers to their brand and initiate a friendly dialog with them. Budget friendly yet popular, logo keychains will thus easily fit the bills of budget marketers.
How do you plan to use custom keychains in your promotions? Share your ideas with u in the comments section below.