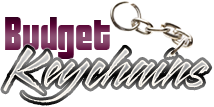 Surprising Benefits of Promotional keychains
Posted by admin
Posted on September 20, 2022
Looking for unique promotional gifts to your potential as well as your current customers?  Popular handouts like keychains may help your customers to improve their opinion of your brand. These everyday items will not only boost your  branding, but would also act as tangible reminders of your products.
The significance of high utility promotional products like custom keychains can never be undermined. These are economical and will help marketers to reach a broad audience base. You can effectively channelize your messages to the intended recipients with these custom handouts.
Budget friendly
Irrespective of the type of business, you will gain a lot of advantages by making custom keychains  your promotional merchandise. Ideal for all types of events including trade shows and exhibitions., logo keychains are useful for everyday use. In addition, you will not even be required to  shell out a fortune to buy these items. Your clients and employees will surely feel well appreciated when they get these high utility giveaways that will never fail to leave a lasting impression in the minds of the clients.
Promotional merchandise like keychains works out to be much cheaper than conventional advertisements. These logo items have lower costs, compared to other kinds of advertising such as print media. Apart from being incredibly useful, printed keychains enjoy the advantage of making an active interaction with consumers. Marketers can thus create a long-lasting impression in the minds of customers.
Long-lasting impression
 Even if you think that keychains are  ordinary handouts, they are incredibly effective in conveying the information of the company to the target market. Make use of the generous imprint space of keychains to place your promotional text and get the eyes of people around. Apart from the basic information like logo and message, you can think of interesting taglines or artwork to make your handouts truly unique. Keychains will ensure the same promotional impact of  conventional billboards at a fraction of the cost. Custom keychains thus will indeed make passive forms of brand communication with your target market.
Promotional impact
The right use of custom keychains may have a positive impact on your brand as they will double up as walking advertisements for your brand.  It is also a nice way to show your gratitude to the loyal supporters of your brand.  These mini advertisements will spread your word quickly and will assist in upscaling your brand. Choose from a wide range of customization options concerning shape, materials, and color.
Reinforce brand loyalty
One of the basic objectives of a successful business is to make sure that there is proper interaction with clients. The best part is that businesses can engage with new buyers by distributing free gifts and can instill a sense of loyalty among the existing customers. Handing out gifts to customers is indeed an effective way of starting a discussion. Custom giveaways like keychains will engage your audience with your brand in a light hearted way.
In the long run, your business will be establishing a strong personal relationship with the clients, which in turn will inspire them to refer your business to others.
Make an emotional connection
Further, when you succeed in engaging the clients emotionally,  they may even develop a sense of passion about your brand, and will interact with the brand more often.  The best part is that being portable items that fits easily in hand, keychains are something that the users can carry  anywhere they go.
Have a better idea about custom keychains? Share your ideas with us