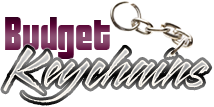 Different Ways To Use  Imprinted Keychains – Quick Guide
Posted by admin
Posted on November 18, 2020
Keychains have evolved to be extra-versatile accessories that will come handy even in the most unexpected situations. This is what makes custom keychains a great handout to consider. Here are some creative ways to use custom keychains —at office, camping ground  or game days among others
Promotional Events
Custom keychains win hands down as budget friendly promotional materials for big events like trade shows and business events. Keychains are easy to match with your promotional theme and budget as well. The best part is that keychains can be easily customized, and there are so many types to choose from!
You can also choose to give out imprinted keychains as raffle gifts or as freebies when they join your event. It's a great marketing tactic to increase your exposure through interesting and high utility custom gifts. People will surely end up talking about your event when they have something to take home!
Camping
To ensure a hassle-free camping experience and the ultimate hands free convenience for the audience, handout custom carabiner keychains. It can carry pouches with emergency items like Band-Aids, bug  bite patches, batteries for your  flashlight or even a Trail Mix pack for a light snack while hiking!
Party favors
Custom keychains serve as good gifts for weddings, birthday parties and events. Budget friendly yet practical and well retained keychains will offer your guests a useful item they can use daily unlike  something frivolous that will gather dust and remain forgotten about.
Back to school gifts
School reopening is a great season to consider custom keychains as  gifts. Students will find it useful to hold their bike and closet keys in style. Schools can get their message and mascot imprinted on these to turn into attention grabbing school promo gifts.
These logo items will indeed grab a few easy eyeballs every time y the students show it off with pride. Schools probably rely on word of mouth publicity more than any other niche and these attractive pen keychains will make a great way to spread the word and enhance the fan base.
Multi tool keychains 
Hygiene is crucial in the new normal world for everyone. these multi tool keychains can be used to press elevator buttons or ATM key pads to keep the hands away from filthy touch points. These will ensure more safety for the recipients and wont collect germs on its surface. Hygiene is no laughing matter, and it should be number one on your priorities. These keychains simply make the job easier!
Have a better idea to use imprinted keychains? Share your thoughts