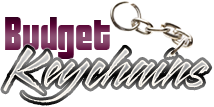 The Most Popular Custom Keychains For Marketing
Posted by admin
Posted on January 11, 2023
Promotional Keychains are something everyone needs in their daily life. Budget friendly, popular across all age groups and easy to distribute, custom keychains will make a great choice for all types of promotional events. So, if you are new to the idea of  custom merchandise, play safe with these crowd pleasers and watch your brand appeal go through the roof literally!
Even in today's business world inundated with thousands of promotional products, popular giveaways like keychains  enjoy an incredible consumer appeal and  remain on top of the list.
Versatile
Keychains will definitely fit the bills of corporate gifts, branding tools and even personal favors. So, at one time investment, you have a dynamic custom item that will meet all your promotional needs with ease.
Incredible choices
Gone are the days when keychains used to be plain and boring. Today, more than just functional, keytags have even evolved to be highly fashionable accessories that are hard to overlook. Value added combo models that are much more than a plain keychain are indeed a rage these days.
Here is a quick list of keychains that will make a great addition to your promotional gifts.
Bottle Opener keychains
Bottle opener Keychains will obviously make your brand part of the partying experience. It will definitely make a great choice as party favors, promotional giveaways, fund raising items and mailer items. Every time  they open a cold bottle of soda or beer, your brand will get their undivided attention.
Metal Keychains
Elegant and refined, custom metal keychains will win hands down as corporate gifts for your business associates and employees. These high-quality products will also reflect your professional brand image effectively.
Carabiner keychains
Carabiner keychains will allow the users to attach their keychains to the belt straps or belt loops to enjoy hands free convenience while trekking and other outdoor activities. In addition, it will keep the Keys safe and at easy access while displaying your brand big time . Available in various colors and sizes, carabiner keychains are especially great for promoting maintenance services and construction businesses.
Flashlight keychains
One of the most popular models in Keychains, flashlight keychains are here to stay for sure. Random surveys show that seven out of ten people had lights on their keys. So, by offering these custom gifts that people can use, your brand will enjoy the spotlight for sure.  Moreover, your brand will get a great exposure every time your recipients use it as a keychains or a flashlight. The more they use it, the more exposure your brand will have.
Multitool keychains
Reach out to the DIY audience with these high utility Multi-tool keychains that help everyone to make minor fixes and repairs . Besides, it will come to everyone's aid when least expected. So, put your brand on these logo to ensure the much-needed portability for your brand.
Coiled keychains
Add a fun spin to your branding by making these vividly colored coiled Keychains as your merchandise. It will remind us of slinkies that are popular as ornaments and  fun toys alike. Your recipients will never lose their  keys again as they will simply love to carry these wherever they go. Plus, it ill make a fun way to keep their fingers busy when they are waiting for the cab or waiting for the game to start!
Which of the these keychain models did you find interesting? Share your thoughts in the comments section.