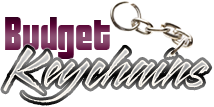 Promote Your Brand Indoors And Outdoors with Keychains
Posted by admin
Posted on October 21, 2022
Marketing you business with custom keychains is a superb way to popularize your business. It can be used to popularize your new company or create more awareness about your existing business. Keychains can be great promotional medium because it will draw the attention of people around. No wonder, marketers are using this  popular handout for attracting more and more customers.
Keychains can be used in all types of promotions and will appeal to every genre of audience . Portable and easy to carry from one place to another, logo keychains will put your brand on a grand display wherever your recipients go. It will even make a great talking topic for your brand!
In addition, custom keychains are budget friendly and are available in a variety of shapes and sizes. Thus logo keychains are considered one of the cost-effective and creative ways of business promotion. The low cost advantage will make keychains a perfect choice for mass events like trade shows to showcase your  brand and reach out to potential customers in a bigger  way.
Easy to cusotmize
Keychains have a strategic imprint space that will literally put your message in plain eye sight. A professional designer can design it attractively in accordance with your business needs.  Use full color images, message or logo to make it easy to read.
Versatile
The best part of keychains is that it is ideal for both indoor and outdoor use. Plus these will never go out of fashion, which in turn makes it a great choice for all types of promotions. The best part is that keychains remain popular all round the year irrespective of  seasons or events, because everyone needs keychains in their life to keep their keys safe and well organized.
Reusable
Keychains are reusable and ecofriendly , which in turn will ensure more value for your money.  Durable and sturdy, keychains ensure trouble free service for long to your recipients. It is one of the items that people seldom replace. So, you can imagine the number of impressions your brand on it will make during its shelf life
Custom keytags are a very effective strategy for marketing that will get you more bang for your buck. Wondering why? Well, the answer is you get consistent impressions for as long as they use keychain while you invest just once. How about making just one time investment to get an indefinite period of advertisement.
 Advertising on keychains also makes a great first impression, striking the mind of your target audience. In fact, it is one of the best ways to have a memorable brand promotions and to get your message right into the hands of you prospects.
Wider brand exposure
Keychains often change hands as your recipients share it with their friends and family or during situations like valet parking.  Thus your product or services will reach a wider audience. In fact, keychains are one form of marketing that can take your business to the widest base of audience, than any other form of marketing.
How do you plan to use custom keychains in your promotions? Share your ideas with us in our comments section.