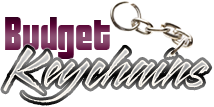 4 Creative Ways Businesses Are Using Custom keychains
Posted by admin
Posted on July 9, 2020
Summer is all about abundant sunshine, festivals and parades that take place all across the country. For marketers it makes a perfect time to reach out to the outdoorsy crowd and engage them with their brand in a light hearted manner.  If you are looking for a budget friendly handout that will ensure all these and more, look no further than custom keychains. On fence still?
Here are some unique and creative uses of keychains in today's marketplace.
Advertising
Custom Keychains make a portable medium to advertise business. Offered in  a wide range of interesting  models  like bottle opener keychains and flashlight keychains among others, imprinted keychains make an easy point of reference for consumers to refer to when in need of products or services. Attractive, cost-effective, durable and easy to carry, keychains will help  the recipients stay organized and safe with their keys and keep your brand in their plain view.
 Fund raising items
Fund raising items belong to a special league; not all items have the power to inspire your audience to be part of your social cause. Keychains will perfectly fit the bills of fund raising items   as these are incredibly popular yet ridiculously cheap, which will enable you to buy in bulk and sell at a profit to raise funds to support nonprofits or social causes.
Tradeshow swag
Make your booth a crowd magnet by offering the best swag in town and still stay within your budget! Custom keychains will never fail to impress people- no matter whether you get a speckled crowd that is as different as chalk and cheese. Compact and easy to carry, your attendees will find it easy to take your swag home as well. Anything imprinted on keychains will always remain front and center of the world outside as these are not shoved into the closet of the car dashboard but will stay right at the finger tips or the car key slots. Just imagine the exposure these pint sized items will earn in its shelf life.
As team spirit items
 Imprinted keychains will make great team spirit items for sports leagues, schools and more. Get your logo and message imprinted on these to celebrate the team colors, mascot and the slogan.  The best part is that you can choose an appropriate shape that aligns with your brand. For instance, bicycle shaped keychains will make a great way to support your favorite biking club or race. Your fans and supporters will have a delightful souvenir of the event while the team members will find it a great way to flaunt their team pride!
How do you plan to use custom keychains in your events and campaigns? Share with us on our facebook page to get featured
Share and Enjoy