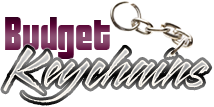 Top 5 Reasons To Make Custom Keychains Your Marketing Gifts
Posted by admin
Posted on December 12, 2018
Promotional key chains are one of the most effective and popular promotional items among business owners.  Businesses always try to come up with the best strategies to reach out to their target audience far and wide. Promotional gifts like keychains make a high visibility and effective promotional item that will cost only a fraction of most conventional advertisements like hoardings, brochures and billboards yet ensure a higher brand exposure.
Here are some of the unbeatable advantages of keychains that make them high value promo gifts.
Keychains are among the most budget friendly items as the prices start from just a few cents
Small and compact, keychains make highly portable custom gifts that are easy to store and transport.
Practical and versatile, keychains can be confidentially used to reach out to every genre of audience because every adult uses a key chain of some sort.
Keychains keep your brand and message right in the eye span of your audience, which further enhances your brand popularity.
On an average , an individual may need 4-6 keychains to effectively organize their keys of car, home or work
Personalized keychains  make attractive and highly practical gifts at ridiculously low price rates. Visually appealing, these sleek keychains also double up as accessories and fashion statements for some people.
Choose interesting models like bottle opener keychains that will display your brand and message during party hours as well and you are rest assured of the undivided attention of a lot more people outside your target audience. Bottle opener keychains open not just doors but beverage bottles as well thereby uncorking enormous business opportunities for even budget marketers.  Offered in a palette of attractive colors, bottle opener keychains will grab a few eyeballs whether you twirl it around your finger or open a beer bottle! Your brand and message engraved on these keychains will last long and will create countless impressions during its shelf life.
Some of the other trending models include carabiner key chains, a rage among outdoorsy clients and people who enjoys an active life style. These keychains that can be attached to the backpack straps or belt loops will easily put your brand on a portability curve. The best part is that you can order custom key chains in bulk to get huge discounts because keychains will never go out of trend, even if you choose to keep it for long.
Browse our extensive collection of keychains to choose a model that matches your theme. Happy shopping!
Share and Enjoy